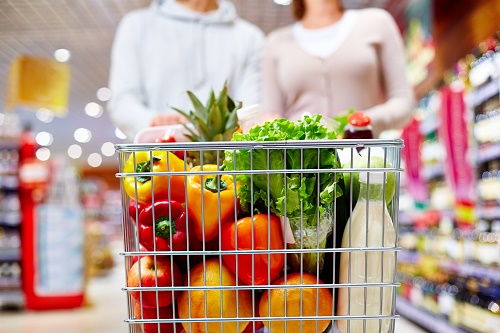 It's time you turn your back on fad diets and instead take a long-term approach to healthy eating within budget. Health and wellbeing should be the number one priority and non-negotiable. Eating healthy food need not always end up expensive. There are ways to have nutritious food without any fuss over your budget.
Here are some no-fuss tips to follow and have healthy eating habits.
9 No-fuss tips
1. Always write your shopping list
To have a shopping list in your hand lets you focus on what you want rather than get drawn to foods that you didn't intend to buy. Don't fill your shopping cart with unwanted 'specials' and spend the money that you didn't need to spend. You will eventually only add those extra inches on your waistline!
2. Cook your stuff
It is the easiest tip. You do realize that when you cook your own stuff, it's cheaper than take away or dine-in, right? You have to make an effort to cook your own meal at least 70 percent during the week. You can save a lot of money when you sit and compare 'eat in Vs. eat out'.
3. Chalk out a plan
Not only can you choose your 'cheat day' but you can also have fun while cooking your favorite meal when you have a meal plan chalked out. Planning saves a lot of time and while chalking out the meal plan, you will be able to clearly avoid foods that are unhealthy.
4. Cook and store
Have a plan for the week and cook your food in advance. Store the cooked stuff to keep it fresh. When you cook in bulk, wastage is lesser. Fry some potatoes and freeze them. Next time you need a quick meal, you'll thank all the stars.
5. Leftovers can turn out interesting
Even when you have a meal plan, even when you have stored food, there may be days when you have leftovers. You can add some magic and turn the leftover foods interesting. Let your creativity work wonders. Get your magic wand and turn those tacos into taco salads or make some fried rice with leftover rice.
6. Spice adds flavor
Nutritious food needn't be always bland. Spice it up and make it flavorful. Add a dash of cinnamon in your salad, sprinkle some spice in your Mexican cuisine to make it tasty. Spices are cheap and it works wonder on the flavor as well.
7. Buy frozen food
Frozen veggies, frozen fruits, frozen seafood are a great option when you are time-deprived. Most frozen foods are just as good as fresh foods. They work out economical on your pocket as well. There is no hassle in cutting veggies when you buy frozen ones.
8. Choose inexpensive meat cuts
Shop for a fillet and chicken drumsticks next time you go meat shopping. They taste as good and come at just a fraction of the price. Quit being a meat snob and save yourself some money.
9. Have fun
When you learn to have fun and work around the meal plan, you end up eating some nutritious food. Keep your eyes open for the deals and discounts, you can change the grocery list accordingly. When you see a Turkey mince on sale, give up on that grilled chicken.
Take some time to think before you plan out the meal to get healthy without any fuss on your budget!