Even as senior citizens in India are expected to sit back at home and are advised to refrain from activities that require physical strength, the elderly have often proved the society wrong.
In fact, they have become inspiration to many, either for their sword fighting expertise, as in the case of the 74-year-old Meenakshi Gurukkal, an exponent of Kalaripayattu (an ancient martial arts from Kerala) or 106-year-old Mastanamma, who has been winning hearts across the globe due to her cooking skills.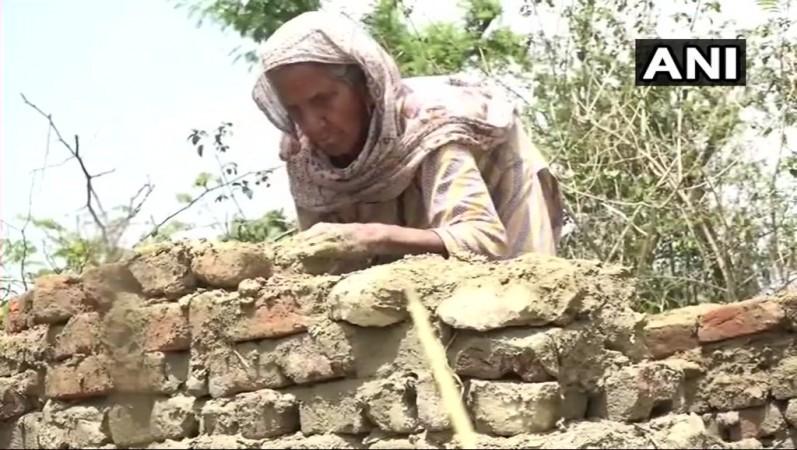 Rakhi, an 87-year-old woman, has now grabbed headlines after she built a toilet for her family with her own hands in Jammu and Kashmir's Badali— a village where people still defecate in the open.
Like the other villagers, Rakhi had also been defecating in the fields for several years.
However, owing to the numerous awareness camps about the 'Swachh Bharat Mission' that was held in in her village, Rakhi decided to construct a toilet, reported ANI.
But as she did not have any money to hire masons, she literally took the matters into her own hands and started building a toilet from scratch.
Rakhi told ANI, that she was not aware about the ill-effects of defecating in the open. The series of awareness campaigns in her village inspired her to construct a toilet, as she wanted to see her village open defecation-free.
"I want everyone to use a toilet as defecating in open gives birth to many kinds of diseases," ANI quoted Rakhi as saying.
"My son made the mud for my toilet after which I leveled the bricks and did the masonry work myself. Within 7 days my toilet will be completed," she added.
Now, the 87-year-old has not only become a role model for her village but has also earned the praises of Deputy Commissioner of Udhampur, Ravinder Kumar.
"It is time for people to change their traditional mindset. I was shocked to know that an 87-year-old woman built the toilet herself without any help. I salute the spirit of the woman and everyone should learn a lesson from her," the DC said.
He also added that he would provide every possible help to Rakhi, so that she can work toward making her village open defecation-free.