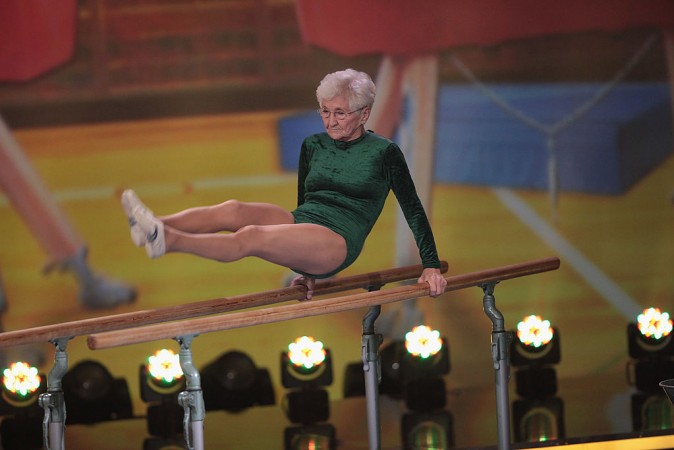 Age comes as a barrier to things we love to do. We often think it's not the right age to start learning something new or may be, we are even scared to do things that we have always loved to do keeping the age in mind. However, there are exceptions and they have proved all kinds of age stereotyping to be wrong.
Just like 83-year-old Montserrat Mecho, who has reportedly skydived thousands of times. Here is a list of 5 other people who didn't care about their age and kept doing what they loved:
Johanna Quaas
Johanna Quass, 91, is the world's oldest gymnast and holds the Guinness World Record. She told Straits Times, "If you are fit, it is easier to master life." She reportedly started practising when she was just nine but later switched to handball. She was successful in that too and won the Eastern German Championship in 1954.
She returned to gymnastics after getting married and raising her three children by becoming an instructor. She says, "My face is old but my heart is young...Maybe the day I stop doing gymnastics is the day I die."
Tao Porchon-Lynch
This 98-year-old yogi is called a real-life Forest Gump. She was born in India and reportedly moved to London in 1940. Over the years, she spent time with Mahatma Gandhi, Noël Marilyn Monroe and the Dalai Lama. She discovered yoga at the age of eight when she spotted a few boys in strange poses.
She told the New York Times, "I went to my aunt and said, 'Can they let me be part of it?" And she replied saying, "That isn't a game, it is yoga and it's not for girls. It's not ladylike...So I started doing it."
Porchon-Lynch told Observer, "Yoga is the energy coming from within. You're learning to breathe...Ask somebody to take a breath, this is what you will see...That's choking you, that's not opening your heart at all."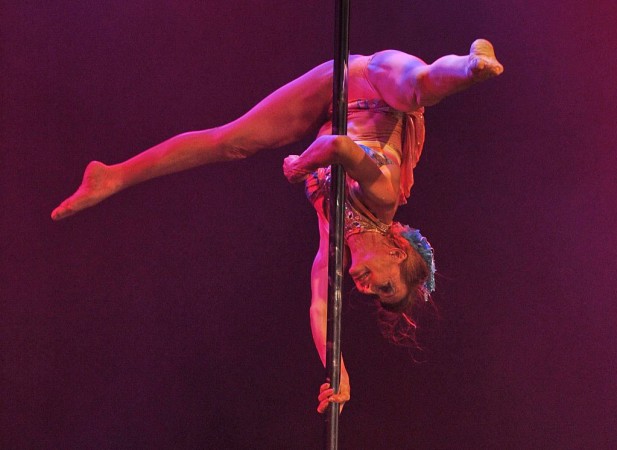 Greta Pontarelli
Greta Pontarelli is a 66-year-old world champion pole dancer and has an inspiring story to tell. According to Irish Examiner, she took up the sport seven years ago after she was diagnosed with osteoporosis. She researched and found out that all such activities will strengthen her bones.
Pontarelli told Feelgood, "I learned that weight bearing exercises kept it at bay, but I wanted something more creative than lifting weights...Very soon I discovered that lifting my body in aerial arts could get the same effect. I went to YouTube and found some beautiful pole videos and was completely moved by their artistry, strength and flexibility. I knew this is what I wanted to do."
Lloyd Kahn
Lloyd Kahn, 81, picked up skateboarding at the age of 65. According to Purpose 2 Play, he picked up skateboarding after noticing similarities with surfing that he did almost all his life. In 2012, he told AOL, "I think the thing about learning a new physical skill when you're older, I think it's good for your brain...I'm not giving up skating as long as I can walk."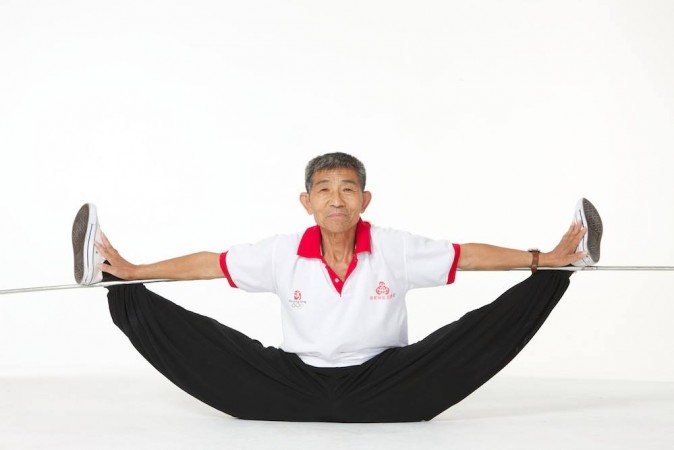 Duan Tzinfu
Duan Tzinfu, 76, changed his lifestyle after he spotted a group of people in a Beijing park while they were exercising. Vladimir Yakovlev, a Russian photojournalist who started his Age of Happiness project in 2011 by documenting people around the world who defied our ageing expectations, told BBC, "After 50 years of working at a glass factory, his health was shattered to bits. Duan could barely walk, and his lungs – damaged by glass dust – barely functioned."
However, after he joined the group, he started practising stretching and breathing exercises on a regular basis. "He once got used to working at the factory for eight hours a day, and so, he now got used to stretching every day...Soon, he too was able to do the splits. Without sighing," Yakovlev added.