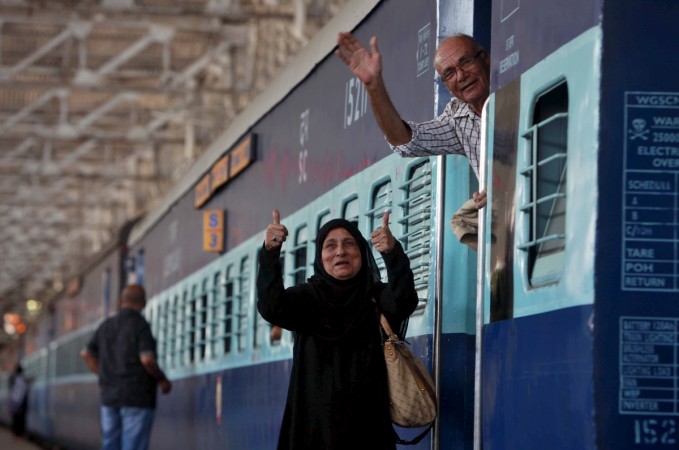 INS Mumbai evacuated at least 800 Indians until Saturday amid war-like situation in Yemen as the fight between the supporters of President Abed Rabbo Mansour Hadi and the Shia Muslim rebel group – Houthi – escalated.
"Absolute tough environment at Aden... Evacuation of stranded Indians was carried out in almost war-like conditions," PTI quoted a Navy official as saying.
Overall, India has evacuated 1,800 people ever since the Yemen crisis worsened last week. The heavy shelling in Aden forced Indian warship INS Mumbai to stay away from the port but they used small boats to ferry 30-35 Indians from the port to the ship at one time.
"There is heavy shelling in Aden. The ship is anchored 5-6 kilometres off the coast. Indian nationals are being taken by boat to board the ship there," external affairs minister Sushma Swaraj said.
Officials said that the evacuation of the rest of the stranded Indians will be carried out soon and will be completed in the next few days as the situation is still deteriorating. "We hope to complete the evacuation operation in the next few days," an official said.
According to PTI sources, there were around 5,000 Indian nationals in Yemen out of which 1,800 have been rescued so far. Around 3,000 Indians are alone in the capital Sanaaa, where the situation is even more intense.
The condition in the Arab country has deteriorated over time as a branch of al-Qaeda has taken hold of the capital Sanaa. Saudi-led coalition is carrying out air strikes on Shia Muslim Houthi rebels, who forced President Hadi to flee once again, this time out of the country.
Following the humanitarian crisis in the Arab country, President Hadi fled his home in Aden through sea on Wednesday. Houthis had once before forced Hadi to flee Sanaa in February. The situation is becoming grave over time and it is feared that it will turn into a complete civil war.