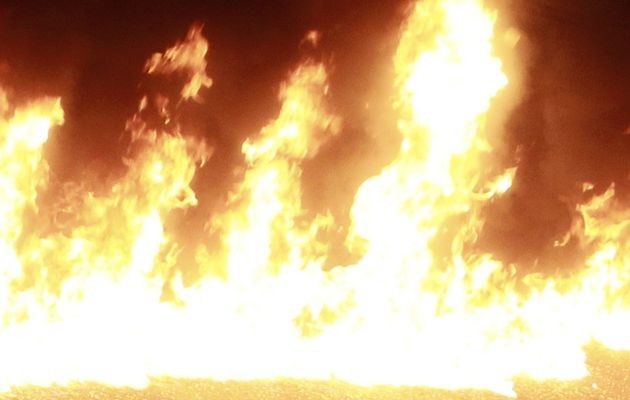 As many as 8 passengers have been charred to death in a tragic accident involving a luxury bus and a diesel tanker in the outskirts of Mumbai.
The luxury bus, which was on way to Ahmedabad from Pune, hit a diesel tanker near Kude village in Manor, Maharashtra between 1 and 2 a.m. on Wednesday.
Seven people were charred to death after the bus caught fire in the impact of the collision. The tanker, which was carrying diesel towards Hazira in Gujarat, also caught fire.
The incident reportedly took place when most of the passengers were asleep.
Police officials, emergency services and medical staff rushed to the spot to carry out rescue operations. "We had to be very careful in our operations as there was a diesel tanker and a risk of explosion," a senior police officer who was on the spot told NDTV.
The charred bodies of victims were recovered. "The bodies could not be identified as they are charred beyond recognition. The bodies have been sent for postmortem. The district administration is in the process of contacting the bus operator to get the names of the passengers travelling in the bus," Thane District Collector P Velrasu told the Press Trust of India.
At least 14 people were injured in the accident and they have been rushed to Manor rural hospital for treatment.
The accident halted traffic on the Mumbai-Ahmedabad highway for several hours.