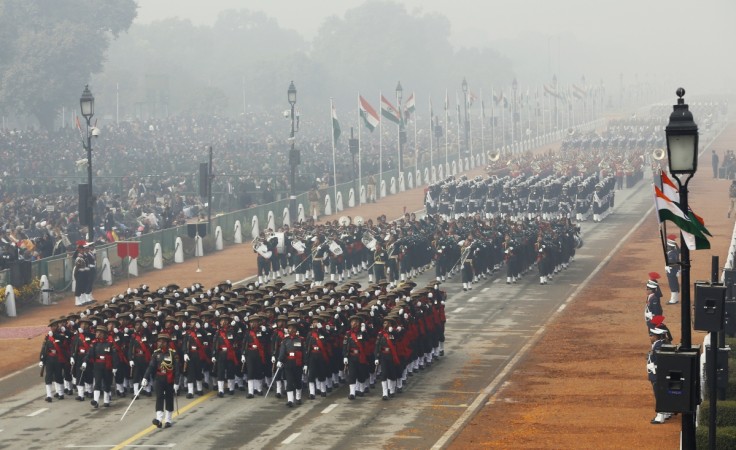 In a significant development that should bring relief to about 14 lakh defence personnel and 18 lakh ex-servicemen, the Punjab and Haryana High Court directed the Narendra Modi government to include representatives from the defence forces in the panel set up to examine their grievances with regard to the proposals of the 7th Central Pay Commission (CPC).
The direction came in response to a petition filed by serving army officer Colonel Preetpal Singh Grewal for adequate representation in the panel to look into pay-related anomalies as a result of implementing the CPC's recommendations, according to the Business Standard.
The anomaly committee was announced on September 12 by the Central government. The 22-member body will have representatives both from the government and employees and headed by the secretary, department of personnel and training (DoPT).
The perceived raw deal to armed forces prompted the three service chiefs to make a presentation to the Empowered Committee of Secretaries on March 11 this year, but it apparently did not yield results.
The matter got precipitated when the service chiefs put the implementation of the 7th CPC's recommendations on hold. Defence Minister Manohar Parrikar then had talks with the Chairman of the Chiefs of Staff Committee (CoSC) Air Chief Marshal Arup Raha a few days ago paving the way for the implementation of revised salaries for the armed forces personnel and pensioners.
"The 7th Pay Commission anomalies in respect of the Armed Forces were discussed with the Hon'ble Raksha Mantri in detail by the Service Chiefs and the members of the Armed Forces Pay Commission Cell. The Hon'ble Raksha Mantri is seized of all the issues and has assured to resolve them at the earliest. The Services are satisfied with the response," the defence ministry said in a statement on September 12.
Insensitive approach
In his petition, Grewal highlighted two other issues of negligence by the government and need for an alternative to forming associations for making representatives.
The Business Standard report said that the ministry's Standing Committee on Welfare of Ex-Servicemen had not held even one meeting, despite Parrikar directing the committee to meet every quarter.
In addition to the lower rate of 15 percent salary hike as proposed by the CPC as against the 40 percent given by the fifth and sixth pay panels, there is resentment among defence services as a result of "relative dilution of status," the daily reported.