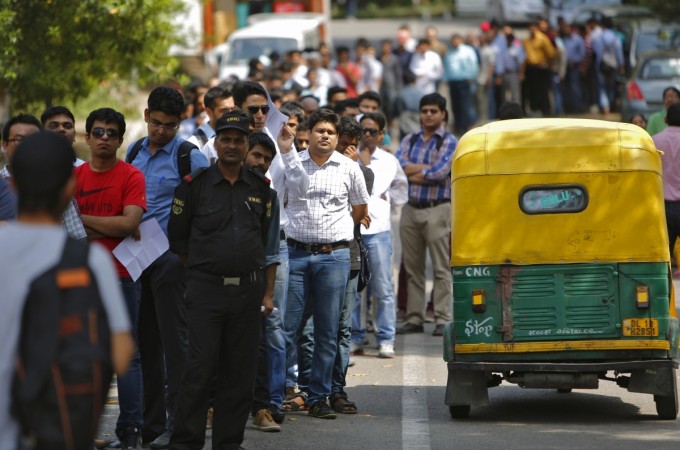 The salary hike along with arrears for seven months paid to about 47 lakh Central government employees and to be paid to about 52 lakh pensioners in accordance with the recommendations of the 7th Central Pay Commission (CPC) proposals are poised to trigger multiple spin-offs for India Inc. The splurge could benefit companies engaged in a wide range of businesses, from household appliances and smartphones, to hotels and vehicle manufacturers.
While all these are fairly known, a city-wise analysis of the salary hike has probably come out for the first time, throwing light on how demand for various goods and services would be spread across cities.
A in-depth study of the salary hike under the 7th CPC and its impact on demand-driven consumption form part of a report titled "Un-Locking the 7th Pay Commission Bonanza" by the Tata Strategic Management Group (TSMG) released on Monday.
The salary hike entails an outgo of about Rs. 45,000 crore to Central government employees and pensioners between August and September 2016 while the allowances portion would potentially entail an additional expenditure of Rs. 34,000 crore, according to the report.
Delhi, Maharashtra, Uttar Pradesh, West Bengal and Andhra Pradesh will account for almost 50% of the salary hike disbursals.
Firms that quickly spot the expenditure trend will stand to gain, according to Pankaj Gupta, Senior Practice Head, Consumer and Retail, TSMG. "Companies that can intelligently identify these pockets of demand and focus their attention on specific employee bands are likely to reap benefits from the one-time discretionary consumer spend before the festive season this year," Gupta says.
Here are the highlights of the report by TSMG:

Potentially, more than 30 lakh households can purchase large appliances or high-end smartphones or two-wheelers or home improvement products, more than 8.5 lakh households could avail an international holiday and more than 4.5 lakh households can purchase a car.

Delhi alone accounts for a staggering 19% of the total pension disbursement in the country. Mumbai and Kolkata will be the other larger cities to receive high disbursements under Pensions. Other cities such as Dehradun, Lucknow, Nagpur and Allahabad too are in the top 10 cities list.

More than 30 lakh central government employees will have the propensity to purchase electronic durables such as smartphones, microwaves, washing machines, refrigerators, ACs and home improvement goods.

While some of these categories may be outright purchases, the remaining can be made possible with EMIs due to monthly disbursements from Oct'16.

More than 8.5 lakh employees could avail international holidays.

Almost all the employees could also be targeted by the financial services industry for various investment and savings products.

There is a non-uniform distribution of employees across Very High Value (> Rs 200,000), High Value (Rs 100,000-200,000), Mid Value (Rs 50000-100,000) and Low Value (Rs 25-50,000) disbursement bands across India's 73 largest cities and 29 states. At an All India level, 2% of the employees are in Very High Value slab, 25% of the employees are in High Value slab, 40% of the employees are in Mid Value slab and 33% of the employees fall into in Low Value slab.

Smartphones(< Rs.15,000), LED TVs (< 32 inch), refrigerators, microwaves, air conditioners, two-wheelers, washing machines, home improvement products are likely to benefit in cities where a majority of employees are expected to receive Low and Mid Value disbursements.

LED TVs (32-40 inch), smartphones(>Rs.35,000), low ticket size jewellery, four-wheelers and international holidays are likely to sell more in cities where a majority of employees are expected to receive High Value disbursements.

Four-wheelers, large ticket size jewellery and large screen LED TVs (>50 inch) are likely to benefit in Very High value disbursement cities.