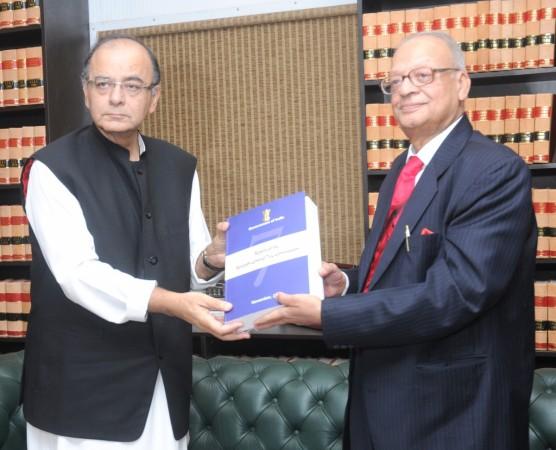 Central government employees are likely to get minimum monthly salary of Rs. 24,000 when the proposals of the 7th Central Pay Commission (7th CPC) are implemented. This is more than the Rs. 18,000 recommended by the Commission, a trade union affiliated to the ruling BJP hinted on Tuesday, after meeting a minister in the Narendra Modi government.
"The minister said we will consider the proposal of minimum pay of Rs 24,000," Pawan Kumar, Regional Organizing Secretary, Bharatiya Mazdoor Sangh (BMS), said after meeting Jitendra Prasad, Union Minister of State for Personnel, Public Grievances and Pensions, Zee News reports.
The pay panel had used a multiple of 2.57 to arrive at the minimum monthly salary for various grades, translating into a range from Rs. 18,000 to Rs. 29,200.
Kumar also said that the notification for the implementation of the recommendations of the 7th CPC is expected next month.
"We are expecting the notification for implementation of the 7th Pay Commission in the last week of June, and payout to begin in July," he told the channel.
In January this year, two months after the Seventh Pay Commission headed by Justice AK Mathur submitted its report to Union Finance Minister Arun Jaitley, the Narendra Modi government appointed an empowered committee headed by cabinet secretary P K Sinha to look at the recommendations in an "expeditious, detailed and holistic" manner.
The Commission had suggested an average hike of 23.5 percent in pay and allowances for about 47 lakh Central government employees and about 52 lakh pensioners.
The Modi government allocated Rs. 70,000 crore in this year's budget for implementing the proposals, the full year impact of which has been estimated at about Rs. 1.02 lakh crore in 2016-17.
The less-than-expected hike had irked trade unions.
"We are opposing the report in totality as the real increase is just 16% and not 23.5% as is being proposed," Kumar of BMS had earlier said.