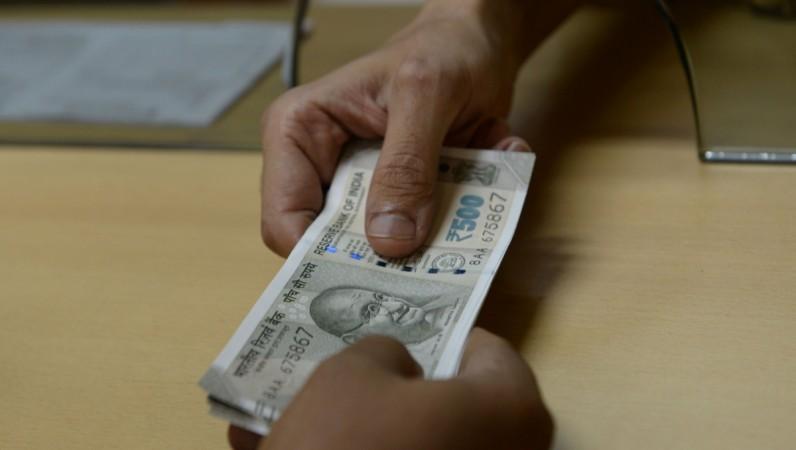 Central government employees' wait for higher HRA and other allowances is likely to get longer, given that the Cabinet is unlikely to take a decision on the issue. Finance Minister Arun Jaitley is on an official visit to South Korea, and therefore the Modi government would most probably defer the issue.
Jaitley is in Seoul for the Annual Financial Bilateral Dialogue during June 14-15, when the two countries are expected to sign an agreement whereby India will be giving $9 billion line of credit to South Korea "for infrastructural development in India and for the supply of goods and services as part of projects in third countries."
The proposals on allowances made by the 7th Central Pay Commission (CPC) last year were referred to an expert committee headed by finance secretary Ashok Lavasa who submitted his report in April this year. The panel had suggested modifications, which were then referred to an Empowered Committee of Secretaries (E-CoS) for final approval by the Union Cabinet.
The CPC examined 196 existing allowances after which it recommended the abolition of 51 and subsuming 37 others with the existing ones. The recommendations of the CPC cover about 47 lakh Central government employees and 53 lakh pensioners.
What the CPC said on HRA
On HRA, the pay panel had said, "...the Commission recommends that HRA should be rationalised to 24 percent, 16 percent and 8 percent of the Basic Pay for Class X, Y and Z cities respectively."
"The Commission also recommends that the rate of HRA will be revised to 27 percent, 18 percent and 9 percent when DA crosses 50 percent, and further revised to 30 percent, 20 percent and 10 percent when DA crosses 100 percent," it added.
A city or town with a population of less than 5 lakh is categorised as "Z", while the threshold is 5 to less than 50 lakh for "Y". Cities with a population of 50 lakh or above are classified as "X".
Employees have demanded a hike of 30 percent, 20 percent and 10 percent, respectively, as against the CPC's recommendations.
If the HRA is hiked in accordance with the CPC's recommendations, the additional financial implication on the government exchequer will be Rs 17,200 crore.