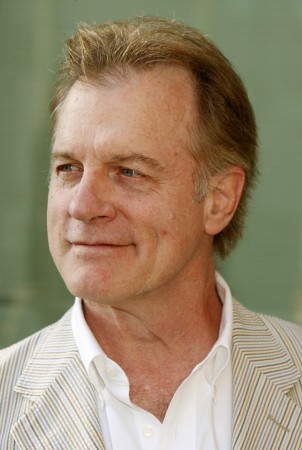 Stephen Collins, the actor most popularly known for his role as Reverend Eric Camden on "7th Heaven," reportedly admitted to molesting minors during a therapy session back in 2012, and the entire confession was recorded by his estranged wife Faye Grant.
The audio has since been obtained by TMZ, and it is proof of Collins' various indiscretions over the years. In the audio, the 67-year-old actor reportedly admits to touching and exposing himself to multiple girls under the age of 14, and one of his victims was a relative of his first wife.
The audio was handed over to the authorities in connection with criminal investigation, and Grant told the media that she was not behind the leak.
"I woke up today to learn that an extremely private recording I handed over to the authorities in 2012 per their request in connection with a criminal investigation was recently disseminated to the media. I had no involvement whatsoever with the release of the tape to the media," Grant said in a statement cited by Radar Online.
Repercussions to Collins' past indiscretions have been instant, as reports note that the actor has been fired from the movie "Ted 2." The film is currently in production, and the actor is said to have had a small role in the movie. There is no word on if Collins had shot his scenes.
The disgraced actor has also reportedly resigned from his position on the National Board of the Screen Actors Guild.
Meanwhile, his "7th Heaven" co-stars told the media that all through filming they never saw any signs that would raise suspicion.
"I feel … I have really nothing to say, nothing to say. I have nothing to hide. Stephen's a good guy in my opinion.," Catherine Hicks, who played his wife on the drama, told TMZ.
Kyle Searles, who played Mac on "7th Heaven" from 2004-2007, said that Collins was a father figure who was respected by everyone on the sets of the show.
"I never once had any type of encounter where he was maybe a little inappropriate. No one in the cast had ever come to me, nor was it ever an issue." Searles said, adding, "Stephen was somebody that I looked up to" and "Stephen was by far the most likable, influential, genuine person that I ever had the pleasure of working with."