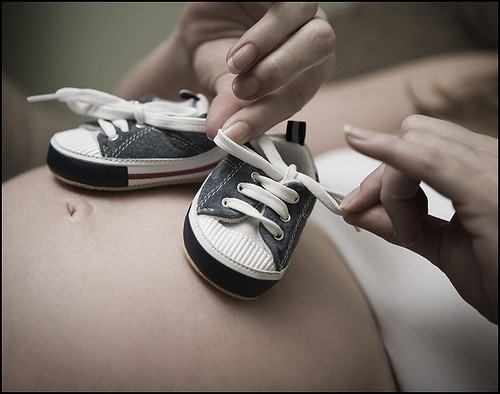 The recent case of a 72-year-old Punjab woman delivering a baby through the in-vitro fertilisation (IVF) technique may not be in accordance with the rules and guidelines laid down by the government.
As per the guidelines for Assisted Reproductive Technology (ART) Procedures that have been laid down by the Indian Council of Medical Research (ICMR), the accepted age for a sperm donor shall be between 21 and 45 years and for the donor woman between 18 and 35 years. Also, a surrogate mother should not be above 45 years of age.
However, Daljinder Kaur, the mother, is 72, while her husband Mohinder Singh Gill is 79.
Even if the Gill couple and their doctors have held that the child was born from their own egg and sperm, the medical fraternity has raised doubts over their claims.
"I don't think it is medically possible for a 72-year-old woman to produce her own eggs. It might have been a case of surrogacy or other ART techniques. The age does play an important rule in the fertility factor for both men and women," Vandana Gawdi, senior consultant of obstetrics and gynaecology at the Fortis Hopsital in Vashi, Mumbai, told International Business Times, India.
Gawdi said although there is no legal framework yet for IVF procedures, the ICMR guidelines do specify the circumstances under which such procedures should be done.
"If it is against the ICMR guidelines, I would not have taken such a case up," Gawdi said.
Kaur has reportedly been married for 46 years to Mohinder Singh Gill and the couple had almost given up hopes of having a child. The couple apparently approached an infertility clinic — the National Fertility and Test Tube Baby Centre — in the Hisar district of neighbouring Haryana after Kaur saw a newspaper advertisement in 2013.
The doctors at the clinic claimed the couple delivered their first baby on April 19, 2016, after undergoing two failed IVF cycles.
Medical experts have, meanwhile, said the whole exercise doesn't take care of the welfare of child.
"As doctors, we should think about the child as well. In this case, parental interaction with the child becomes very difficult because of their age. As a mother, what is her moral obligation to the child?" Devika Gunasheela, infertility expert and managing director of Gunasheela Hospital, was quoted as saying by the Times of India.