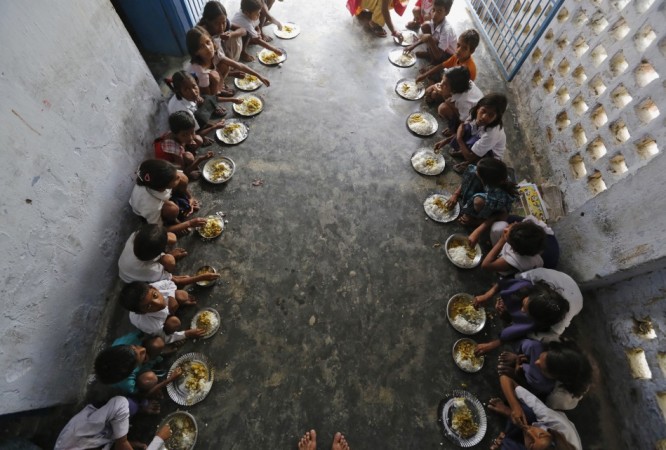 As many as 72 children of BC Welfare Girls Hostel in Jaggampeta in Andhra Pradesh's East Godavari district were hospitalised on October 23, Monday, due to food poisoning after having mid-day meal served in the hostel. Some children started vomiting and some others suffered diarrhoea and dehydration. The condition of at least 16 girls are reported to be critical.
Chamundeswari, the hostel warden, immediately informed the police and the children were rushed to a hospital nearby in five ambulances.
The doctors at Jaggampeta Community Health Centre (CHC), where children were admitted to, said that out of the 72 girls who suffered dehydration, diarrhoea and vomiting, 16 children were critical and have been sent to Kakinada General Hospital for better treatment.
Dr K Satyanarayana, a specialist from Jaggampeta CHC, explained the condition of the students and said, "Now, 30 students are under observation. The condition of the rest is stable. A few of them are already discharged."
He added, "The students under observation are also recovering fast, their temperatures which shot to 103 are now dropping."
Meanwhile an inspector from Jaggampeta area said that local authorities including the medical department helped in ferrying the children to the hospital. He added that, five ambulances along with one national highway ambulance were deployed to shift the children.
Another doctor from the Kakinada General Hospital told The News Minute: "The children suffered from diarrhoea and vomiting. They are recovering well. The food they consumed—Khichdi and egg, is suspected to be the cause for the children falling ill."
"Samples of the food given to the children have been collected for examination by the relevant authorities," he added.
Earlier in January 2017, 12 students from Class 3-5 in Andhra Pradesh were hospitalised after a school near Machilipatnam reported of food poisoning. There were no casualties and the children gradually recovered.