Only a few more hours left to find out which one of your favourite actors and shows will walk away with the honours at the 70th Annual Emmy Awards.
In just a few hours, a plethora of small screen actors will walk the red carpet at the Microsoft Theater in Los Angeles on September 17. The entire award show will be telecasted at 8 pm Eastern on NBC. Here's the complete winners list in Photos.
The red carpet show will be exclusively covered by E!News, beginning at 6 pm Eastern. The hosts are Saturday Night Live's Colin Jost and Michael Che.
HBO's Game of Thrones has 22 nominations, closely competing with SNL and Westwood, tied with 21 nominations each.
Let's have a look at this year's nominees;
Outstanding Drama Series
The Americans (FX)
The Crown (Netflix)
Game of Thrones (HBO)
The Handmaid's Tale (Hulu)
Stranger Things (Netflix)
This Is Us (NBC)
Westworld (HBO)
Outstanding Comedy Series
Atlanta (FX)
black-ish (ABC)
Barry (HBO)
Curb Your Enthusiasm (HBO)
GLOW (Netflix)
The Marvelous Mrs Maisel (Amazon)
Silicon Valley (HBO)
Unbreakable Kimmy Schmidt (Netflix)
Outstanding Limited Series
The Assassination of Gianni Versace: American Crime Story (FX)
Godless (Netflix)
The Alientist (TNT)
Genius: Picasso (National Geographic)
Patrick Melrose (Showtime)
Outstanding Lead Actress in a Drama Series
Claire Foy, The Crown (Netflix)
Elisabeth Moss, The Handmaid's Tale (Hulu)
Sandra Oh, Killing Eve (BBC America)
Keri Russell, The Americans (FX)
Evan Rachel Wood, Westworld (HBO)
Tatiana Maslany, Orphan Black (BBC America)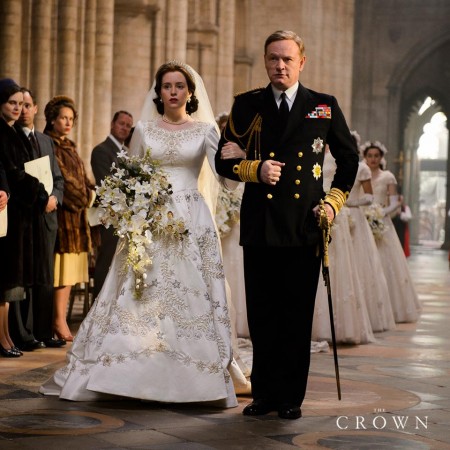 Outstanding Lead Actor in a Drama Series
Sterling K. Brown, This Is Us (NBC)
Matthew Rhys, The Americans (FX)
Milo Ventimiglia, This Is Us (NBC)
Jeffrey Wright, Westworld (HBO)
Jason Bateman, Ozark (Netflix)
Ed Harris, Westworld (HBO)
Outstanding Lead Actress in Comedy Series
Pamela Adlon, Better Things (FX)
Tracee Ellis Ross, black-ish (ABC)
Lily Tomlin, Grace and Frankie (Netflix)
Issa Rae, Insecure (HBO)
Rachel Brosnahan, The Marvelous Mrs. Maisel (Amazon)
Allison Janney, Mom (CBS)
Outstanding Lead Actor in a Comedy Series
Anthony Anderson, black-ish (ABC)
Bill Hader, Barry (HBO)
Donald Glover, Atlanta (FX)
Larry David, Curb Your Enthusiasm (HBO)
Ted Danson, The Good Place (NBC)
William H. Macy, Shameless (Showtime)
Outstanding Lead Actress in a Limited Series or Movie
Jessica Biel, The Sinner (USA Network)
Laura Dern, The Tale (HBO)
Michelle Dockery, Godless (Netflix)
Sarah Paulson, American Horror Story: Cult (FX)
Edie Falco, Law & Order: True Crime The Menendez Murders (NBC)
Regina King, Seven Seconds (Netflix)
Outstanding Lead Actor in a Limited Series or Movie
Antonio Banderas, Genius: Picasso (National Geographic)
Darren Criss, The Assassination of Gianni Versace: American Crime Story (FX)
Benedict Cumberbatch, Patrick Melrose (Showtime)
Jeff Daniels, The Looming Tower (Hulu)
John Legend, Jesus Christ Superstar (NBC)
Jesse Plemons, Black Mirror, "USS Callister" (Netflix)
Outstanding Supporting Actress in a Drama Series
Alexis Bledel, The Handmaid's Tale (Hulu)
Millie Bobby Brown, Stranger Things (Netflix)
Ann Dowd, The Handmaid's Tale (Hulu)
Lena Headey, Game of Thrones (HBO)
Thandie Newton, Westworld (HBO)
Yvonne Strahovski, The Handmaid's Tale (Hulu)
Vanessa Kirby, The Crown (Netflix)
Outstanding Supporting Actor in a Drama Series
Nikolaj Coster-Waldau, Game of Thrones (HBO)
Peter Dinklage, Game of Thrones (HBO)
Joseph Fiennes, The Handmaid's Tale (Hulu)
David Harbour, Stranger Things (Netflix)
Mandy Patinkin, Homeland (Showtime)
Matt Smith, The Crown (Netflix)
Outstanding Supporting Actress in a Comedy Series
Zazie Beetz, Atlanta (FX)
Alex Borstein, The Marvelous Mrs. Maisel (Amazon)
Aidy Bryant, Saturday Night Live (NBC)
Betty Gilpin, GLOW (Netflix)
Leslie Jones, Saturday Night Live (NBC)
Kate McKinnon, Saturday Night Live (NBC)
Laurie Metcalf, Roseanne (ABC)
Megan Mullally, Will & Grace (NBC)
Outstanding Supporting Actor in a Comedy Series
Brian Tyree Henry, Atlanta (FX)
Louie Anderson, Baskets (FX)
Alec Baldwin, Saturday Night Live (NBC)
Tituss Burgess, Unbreakable Kimmy Schmidt (Netflix)
Henry Winkler, Barry (HBO)
Kenan Thomspon, Saturday Night Live (NBC)
Tony Shalhoub, The Marvelous Mrs. Maisel (Amazon)
Outstanding Supporting Actress in a Limited Series or Movie
Sara Bareilles, Jesus Christ Superstar Live In Concert (NBC)
Penélope Cruz, The Assassination of Gianni Versace: American Crime Story (FX)
Judith Light, The Assassination of Gianni Versace: American Crime Story (FX)
Adina Porter, American Horror Story: Cult (FX)
Merritt Wever, Godless (Netflix)
Letitia Wright, "Black Museum," Black Mirror (Netflix)
Outstanding Supporting Actor in a Limited Series or Movie
Jeff Daniels, Godless (Netflix)
Brandon Victor Dixon, Jesus Christ Superstar (NBC)
John Leguizamo, Waco (Paramount Network)
Ricky Martin, The Assassination of Gianni Versace: American Crime Story (FX)
Edgar Ramírez, The Assassination of Gianni Versace: American Crime Story (FX)
Michael Stuhlbarg, The Looming Tower (Hulu)
Finn Wittrock, The Assassination of Gianni Versace: American Crime Story (FX)
Outstanding Reality Competition
The Amazing Race (CBS)
The Voice (NBC)
Top Chef (Bravo)
American Ninja Warrior (NBC)
RuPaul's Drag Race (VH1)
Project Runway (Lifetime)
Outstanding Variety Talk Series
Last Week Tonight With John Oliver (HBO)
The Late Show With Stephen Colbert (CBS)
Jimmy Kimmel Live! (ABC)
The Late Late Show With James Corden (CBS)
Full Frontal With Samantha Bee (TBS)
The Daily Show With Trevor Noah (Comedy Central)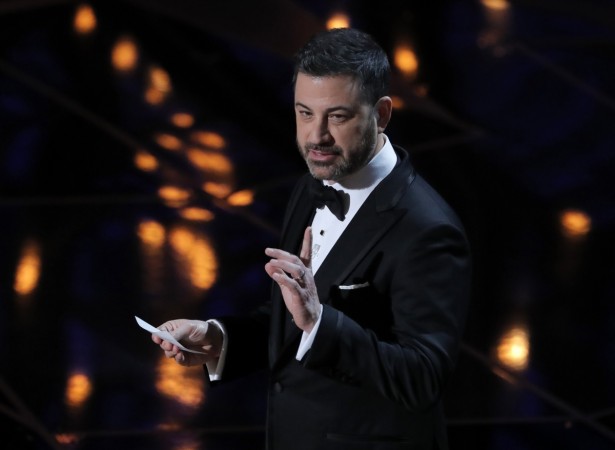 Outstanding Variety Sketch Series
At Home with Amy Sedaris (TruTV)
Drunk History (Comedy Central)
I Love You America With Sarah Silverman (Hulu)
Portlandia (IFC)
Saturday Night Live (NBC)
Tracey Ullman's Show (HBO)
Outstanding Guest Actress in a Drama Series
Viola Davis, Scandal (ABC)
Kelly Jenrette, The Handmaid's Tale (Hulu)
Cherry Jones, The Handmaid's Tale (Hulu)
Diana Rigg, Game of Thrones (HBO)
Cicely Tyson, How to Get Away With Murder (ABC)
Samira Wiley, The Handmaid's Tale (Hulu)
Outstanding Guest Actor in a Drama Series
F. Murray Abraham, Homeland (Showtime)
Cameron Britton, Mindhunter (Netflix)
Matthew Goode, The Crown (Netflix)
Ron Cephas Jones, This Is Us (NBC)
Gerald McRaney, This Is Us (NBC)
Jimmi Simpson, Westworld, (HBO)
Outstanding Guest Actress in a Comedy Series
Tina Fey, Saturday Night Live (NBC)
Tiffany Haddish, Saturday Night Live (NBC)
Jane Lynch, The Marvelous Mrs. Maisel (Amazon)
Maya Rudolph, The Good Place (NBC)
Molly Shannon, Will & Grace (NBC)
Wanda Sykes, black-ish (ABC)
Outstanding Guest Actor in a Comedy Series
Sterling K. Brown, Brooklyn Nine-Nine (FOX)
Bryan Cranston, Curb Your Enthusiasm (HBO)
Donald Glover, Saturday Night Live (NBC)
Bill Hader, Saturday Night Live (NBC)
Lin-Manuel Miranda, Curb Your Enthusiasm (HBO)
Katt Williams, Atlanta (FX)
Outstanding Television Movie
Fahrenheit 451 (HBO)
Flint (Lifetime)
Paterno (HBO)
The Tale (HBO)
Black Mirror: "USS Callister" (Netflix)
Outstanding Structured Reality Program
Antiques Roadshow (PBS)
Fixer Upper (HGTV)
Lip Sync Battle (Paramount Network)
Queer Eye (Netflix)
Shark Tank (ABC)
Who Do You Think You Are? (TLC)
Outstanding Unstructured Reality Program
Born This Way (A&E)
Deadliest Catch (Discovery)
Intervention (A&E)
Naked and Afraid (Discovery Channel)
RuPaul's Drag Race: Untucked (VH1)
United Shades of America With W. Kamau Bell (CNN)
Outstanding Host For a Reality or Reality-Competition Program
W. Kamau Bell, United Shades of America With W. Kamau Bell (CNN)
Ellen DeGeneres, Ellen's Game of Games (NBC)
RuPaul, RuPaul's Drag Race (VH1)
Heidi Klum and Tim Gunn, Project Runway (Lifetime)
Jane Lynch, Hollywood Game Night (NBC)
Outstanding Short Form Comedy Or Drama Series
aka Wyatt Cenac (Topic.com)
An Emmy For Megan (anemmyformegan.com)
Grey's Anatomy: B Team (ABC)
James Corden's Next James Corden (CBS)
The Walking Dead: Red Machete (AMC)
Outstanding Actress in a Short Form Comedy or Drama Series
Diarra Kilpatrick, American Koko
Megan Amram, An Emmy For Megan
Christina Pickles, Break A Hip
Lee Garlington, Broken
Naomi Grossman, Ctrl Alt Delete
Kelli O'Hara , The Accidental Wolf
Outstanding Actor in a Short Form Comedy or Drama Series
Miles Tagtmeyer, Broken
DeStorm Power, Caught the Series
Alexis Denisof, I Love Bekkah & Lucy
James Corden, James Corden's Next James Corden
Melvin Jackson Jr., This Eddie Murphy Role Is Mine, Not Yours
Outstanding Short Form Nonfiction Or Reality Series
Anthony Bourdain: Explore Parts Unknown (CNN.com)
Jay Leno's Garage (NBC.com)
The Americans: The Final Season (FX)
The Assassination of Gianni Versace: American Crime Story: America's Obsessions (FX)
Top Chef: Last Chance Kitchen (Bravotv.com)
Outstanding Short Form Variety Series
Between The Scenes—The Daily Show (thedailyshow.com)
Carpool Karaoke: The Series (Apple Music)
Creating Saturday Night Live (NBC.com)
Gay Of Thrones (Funny or Die)
Honest Trailers (YouTube)
The Tonight Show Starring Jimmy Fallon—Cover Room (NBC.com)
Outstanding Directing For a Comedy Series
Atlanta, "FUBU" (FX)
Atlanta, "Teddy Perkins" (FX)
Barry, "Chapter One: Make Your Mark" (HBO)
Glow, "Pilot" (Netflix)
Silicon Valley "Initial Coin Offering" (HBO)
The Marvelous Mrs. Maisel "Pilot" (Amazon)
The Big Bang Theory "The Bow Tie Symmetry" (CBS)
Outstanding Directing For a Variety Series
Full Frontal With Samantha Bee "Episode 2061" (TBS)
Last Week Tonight With John Oliver "Episode 421" (HBO)
Portlandia "Riot Spray" (IFC)
Saturday Night Live "Host: Donald Glover" (NBC)
The Late Late Show With James Corden "Episode 0416" (CBS)
The Late Show With Stephen Colbert "Episode 438" (CBS)
Outstanding Directing For a Drama Series
Game of Thrones, "Beyond The Wall" (HBO)
Game of Thrones, "The Dragon And The Wolf" (HBO)
Ozark, "The Toll" (Netflix)
Ozark, "Tonight We Improvise" (Netflix)
Stranger Things, "Chapter Nine: The Gate" (Netflix)
The Crown, "Paterfamilias" (Netflix)
The Handmaid's Tale, "After" (Hulu)
Outstanding Directing For a Limited Series, Movie or Dramatic Special
Godless (Netflix)
Jesus Christ Superstar Live In Concert (NBC)
Paterno (HBO)
Patrick Melrose (Showtime)
The Assassination of Gianni Versace: American Crime Story "The Man Who Would Be Vogue" (FX)
The Looming Tower, "9/11" (Hulu)
Twin Peaks (Showtime)
Outstanding Directing For a Variety Special
Dave Chappelle: Equanimity (Netflix)
Jerry Seinfeld: Jerry Before Seinfeld (Netflix)
Steve Martin & Martin Short: An Evening You Will Forget For The Rest Of Your Life (Netflix)
Super Bowl LII Halftime Show Starring Justin Timberlake (NBC)
The Oscars (ABC)
Outstanding Directing For a Reality Program
American Ninja Warrior, "Daytona Beach Qualifiers" (NBC)
RuPaul's Drag Race, "10s Across The Board" (VH1)
Shark Tank, "Episode 903" (ABC)
The Amazing Race, "It's Just A Million Dollars, No Pressure" (CBS)
The Voice, "Live Top 11 Performances" (NBC)
Outstanding Variety Special (Live)
60th Annual Grammy Awards (CBS)
Jesus Christ Live Superstar (NBC)
Night Of Too Many Stars: America Unites For Autism Programs (HBO)
The 75th Annual Golden Globes (NBC)
The Oscars (ABC)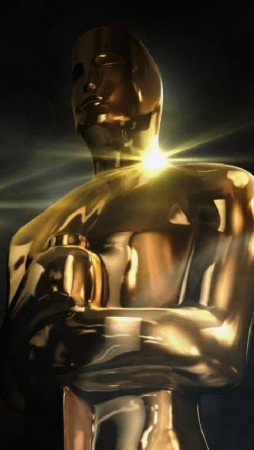 Outstanding Variety Special (Pre-Recorded)
Carol Burnett Show 50th Anniversary Special (CBS)
Carpool Karaoke Primetime Special 2018 (CBS)
Dave Chappelle: Equanimity (Netflix)
Full Frontal With Samantha Bee Presents: The Great American* Puerto Rico (*It's Complicated) (TBS)
Steve Martin & Martin Short: An Evening You Will Forget For The Rest Of Your Life (Netflix)
Outstanding Writing for a Comedy Series
Atlanta, "Barbershop" (FX)
Atlanta, "Alligator Man" (FX)
Barry, "Chapter One: Make Your Mark" (HBO)
Barry, "Chapter Seven: Loud, Fast and Keep Going" (HBO)
Silicon Valley, "Fifty-One Percent" (HBO)
The Marvelous Mrs. Maisel, "Pilot" (Amazon)
Outstanding Writing for a Drama Series
Game of Thrones, "The Dragon and the Wolf" (HBO)
Killing Eve, "Nice Face" (BBC America)
Stranger Things, "Chapter Nine: The Gate" (Netflix)
The Americans, "Start" (FX)
The Crown, "Mystery Man" (Netflix)
The Handmaid's Tale, "June" (Hulu)
Outstanding Writing For a Limited Series
American Vandal, "Clean Up" (Netflix)
Godless (Netflix)
Patrick Melrose (Showtime)
The Assassination Of Gianni Versace: American Crime Story, "House By the Lake" (FX)
Twin Peaks (Showtime)
Black Mirror, "USS Callister" (Netflix)
Outstanding Writing for a Variety Series
Full Frontal with Samantha Bee (TBS)
Last Week Tonight With John Oliver (HBO)
Late Night With Seth Meyers (NBC)
Saturday Night Live (NBC)
The Late Show With Stephen Colbert (CBS)
Outstanding Writing for Variety Special
Full Frontal With Samantha Bee: The Great American* Puerto Rico (*It's Complicated) (TBS)
John Mulaney: Kid Gorgeous At Radio City (Netflix)
Michelle Wolf: Nice Lady (HBO)
Patton Oswalt: Annihilation (Netflix)
Steve Martin & Martin Short: An Evening You Will Forget For The Rest Of Your Life (Netflix)