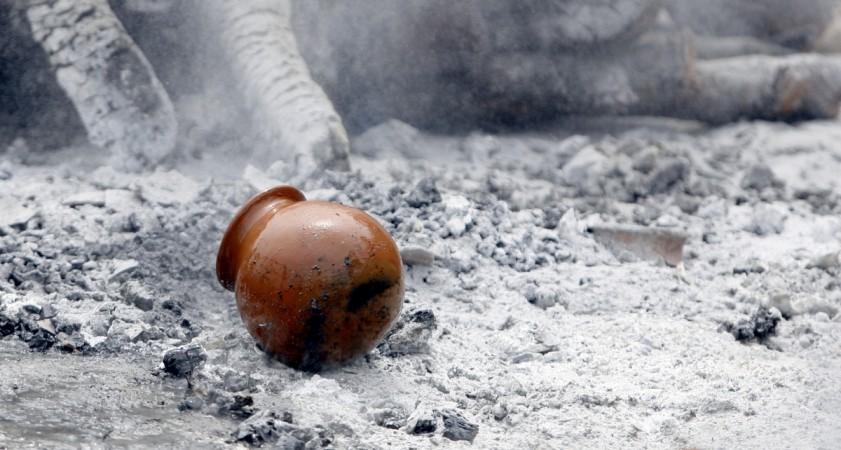 A 70-year-old woman allegedly committed "Sati" by jumping into the funeral pyre of her husband at a Bihar village, police said on Sunday.
Gahwa Devi committed "Sati" Saturday evening at Parmania village in Saharsa district, about 220 km from Patna, district police officer Rudal Kumar said.
Saharsa Deputy Superintendent of Police Arvind Kumar said he was informed about this shocking incident. "We have begun investigation into it," he said.
Some villagers informed police that Gahwa Devi jumped into the funeral pyre of her husband after her family members left cremation ground.
When the woman's family did not find her at home, they rushed to the cremation ground and found her dead.
A police officer said the woman's family members did not attempt to rescue her from the pyre when they came to know about it, as villagers told us.
However, the woman's son Ramesh Mandal denied the incident, saying his mother died hours after his father passed away and they cremated her at the same funeral pyre where his father was cremated.
"My mother died of heart failure due to shock over my father's death," he said.