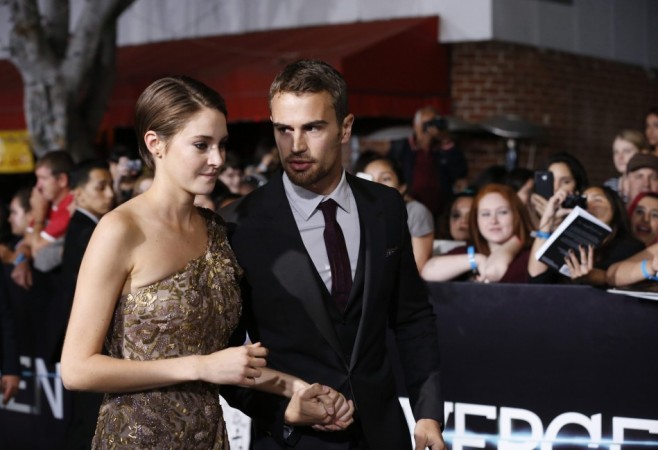 After the roaring success of "Divergent", Theo James is all set to start shooting for its sequel "Insurgent". James has become a household name not only because of the success of the film but also because of his rumored romance with co-star Shailene Woodley.
Let's take a look at some of the unknown facts about Theo James:
1. Theo James' full name is Theodore Peter James Kenneth Taptiklis. He chooses to be addressed as Theo as he thinks it is easy to spell than Taptiklis. The 29-year-old actor belongs to Greek, Scottish, and New Zealand descent.
2. James has an adventurous bone and loves boxing, deep sea diving and cliff jumping. He is also a certified scuba diver.
3. Few know that James can also sing. He was a lead singer a London-based band "Shere Khan" and was also the front man of the band "Makora." He is also proficient in playing guitar, saxophone and piano.
4. James is a great dancer and can easily do ballet, tap, and jazz.
5. He made his debut on TV with a series called "A Passionate Woman," but came to limelight with the role of Kemal Pamuk in "Downtown Abbey", where his character courted Lady Mary Crawley and died while they were having sex.
6. James can also speak in various accents including - Scottish, Australian, Southern Irish, American & NY American.
7. He was once misunderstood for James Franco. "It was fun to be human and to wave and be like, 'What's up, man?', but [the paparazzo] was like 'Where are you going?' And I said, 'Um, we're going for some food, why are you filming me?' And he stopped and you could see he was like 'Oh s**t.' He thought I was f**king James Franco." he told Hollywood.com in a February 2013 interview.
(ED:VS)