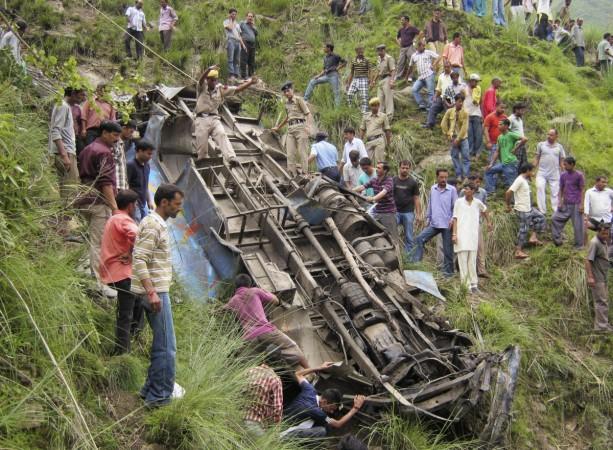 At least seven persons were killed and 20 injured when a Himachal Road Transport Corporation bus skidded off the road and rolled down a hill near Chhaila on Friday, the police said.
Most of the injured have been admitted to the Indira Gandhi Medical College and Hospital here.
The bus was on its way to Tikkar from Shimla when the accident occurred on the Theog-Hatkoti road, 42 km from here.
Witnesses told the police the bus driver probably lost control over the vehicle when it was descending a steep gradient.
The administration had a tough time extricating the victims from the badly mangled wreckage after the people in the area launched the initial rescue bid.
[ Source- IANS]