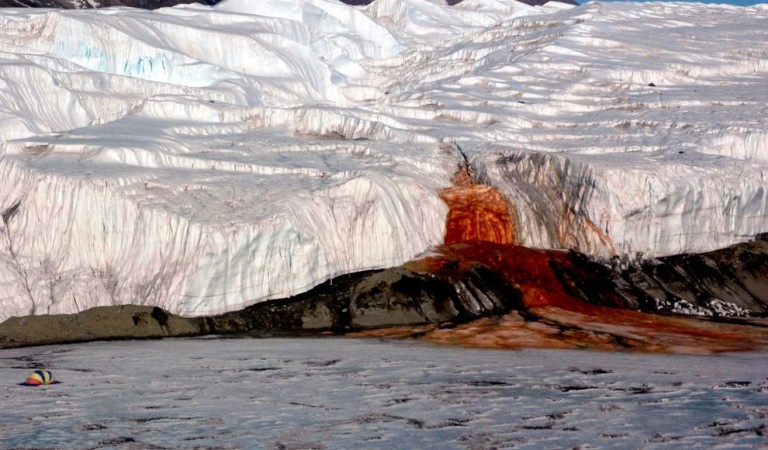 Planet earth never ceases to amaze us. But there are a few wonders in nature that will make you go whoa. We bring to you a list of 7 such amazing things in nature:
Rainbow eucalyptus
Eucalyptus deglupta, commonly known as the rainbow eucalyptus, is found naturally in New Guinea, New Britain, Sulawesi, Ceram, and Mindanao. The name rainbow eucalyptus arises from its unique multi-coloured bark.
Blood falls
Blood Falls flows from the Taylor Glacier onto the ice-covered surface of West Lake Bonney in the Taylor Valley in Victoria Land. It is actually the iron oxide-tainted saltwater that gives the water body its colour.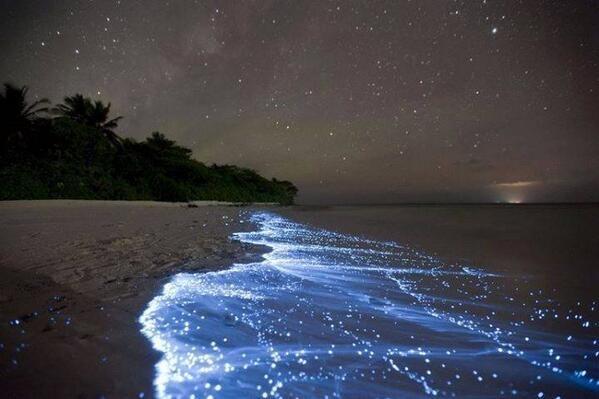 Glowing blue tide
On the Vaadhoo Island in the Maldives, pinpricks of blue light are seen on the shore because of a natural chemical reaction called bioluminescence. It occurs when a micro-organism in the water is disturbed by oxygen, Daily Mail reported. It is, however, a rare sight on a shoreline, more commonly seen at sea as the ships stir up the oxygen.
Reflective salt flats
The dreamy landscape of amazing salt flats is situated in Bolivia. Salar de Uyuni, in southwest Bolivia, is the world's largest salt flat. This place is covered with salt crust and it is so reflective that it perfectly mirrors the sky.
Cenote, Underground natural spring
It's hard to believe but Mexico boasts of an underground natural spring known as Cenote which means a natural pit, or sinkhole that resulted from the collapse of limestone bedrock exposing groundwater underneath.
Underwater forest in Kaindy Lake
There is a beautiful sunken forest which is part of a long Lake Kaindy in Kazakhstan. The lake was formed after a limestone landslide was triggered by the 1911 Kebin earthquake.
The Wave Arizona
The Wave is actually sandstone rock formation located in Arizona, United States. This place is well-known among the hikers and the photographers.