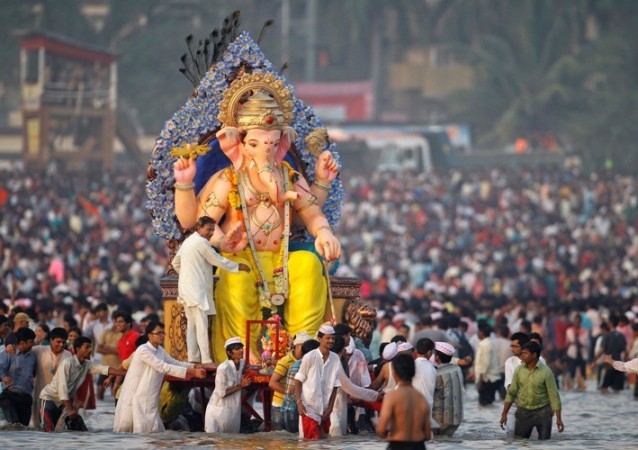 A significant number of Ganesh devotees were injured and hospitalised in Mumbai, on Tuesday evening, after they were stung by a group of stingrays that came ashore during the immersion of the idols.
Nearly 60 people, who had gathered at the sea in Girgaum Chowpatty, Mumbai, to bid farewell to Lord Ganesha during the Visarjan occasion, were administered painkillers and antibiotics after they complained of severe pain and numbness in their feet.
"We called the police and fire brigade to ascertain what was wrong. That's when we realised that stingrays had come on the shore," Ajit Patil, the shakha pramukh, who was in charge of the arrangements for the Ganpati immersion at Chowpatty, told The Times of India.
The injured were taken to JJ hospital, Cama hospital and GT hospital for treatment. Doctors who attended to cases said that the injured people are out of danger. "We administered pain killers to all the patients and controlled the bleeding. They are all stable now, as the stingrays were not poisonous and have been kept under observation," Dr M Shah, deputy dean of Nair hospital, told Mid-Day.
Stingrays are generally considered docile creatures that attack only to defend themselves from enemies. However, according to experts, stingrays can attack when someone steps on them accidently, during surfing or swimming. A famous Australian wildlife expert, Steve Irwin, lost his life in September 2006 when a stingray he was filming for a documentary film "Ocean's Deadliest" attacked him and stabbed him in the chest with its poisonous barb.