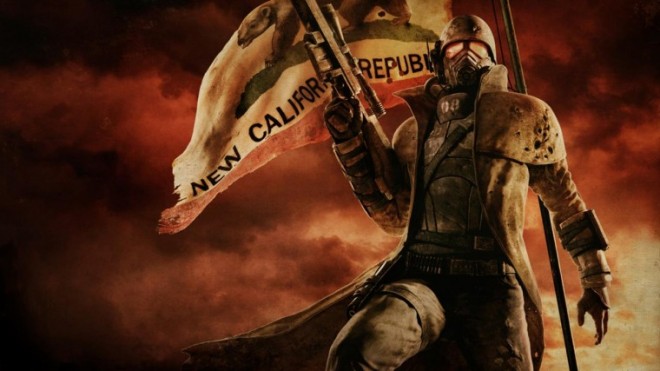 There isn't much time left for this year's E3 event. All the big name developers and publishing houses are now readying themselves to be a part of one of the biggest gaming events in the world. And likewise, the internet has gone almost wild, speculating on everything we might get to see in 2015.
This year's E3, set to take place between 16 and 18 June in Los Angeles, as revealed earlier, has already been confirmed to hold press conferences from Bethesda, Electronic Arts, Square Enix, aside a special PC gaming show. But that's just a tip of the iceberg, and we are sure the number of such big names will only increase as E3 comes closer.
There are a number of launches and releases that are waiting to happen, but could there be a fine twist to the plot that would see this year's E3 also highlight a few names that were never expected? We take a look at 5 over-the-top announcements at this year's E3 that no one is expecting.
A Brand New SSX Game
The last SSX game arrived some three years back, and since then, we have seen nothing really from EA that would bring this iconic skating franchise back to life. And although it's a big ask that a new SSX game be announced at this year's E3, we don't see any reason why not. The last SSX game was a disaster, to say the least, and we don't even know where to start; awful tracks, no local multiplayer and the highly dreaded 'rewind' mechanic. But such was the charm of the game that a number of hardcore fans still hung on to the game as if there was no fault related to it at all. If not anything else, EA could at least announce a new game in the franchise with revamped mechanics that would satisfy the fan boys (if not anyone else).
Serious Details on Half Life 3
This is one of those games that we have seen doing rounds on the internet for one reason or the other. After Half Life 2, expectations were that a new Half Life game would soon grace the consoles and PC. However, fast forward to 2015, we don't even know if the game actually exists or not, let alone a probable release date for the same. That being said, we still have our fingers crossed that somewhere down the line, a new Half Life game will indeed happen. And this year's E3 seems like as good a platform as any to finally lay all those speculations to rest and introduce Half Life 3. In fact, even a short teaser for the game would be enough to make a lot of people happy.
A New Crash Bandicoot Title
Crash is one the well-known and loved videogame characters of all time, and it would really be a treat to see the franchise heading back to the big time with the release of a new Crash Bandicoot title. Sure, the last Crash game was released in 2008 and since then we haven't seen much development in that front, but Activision could decide to finally turn the screws and maybe just announce the game for next generation consoles. But as we said, the likeliness of that happening is quite small, so don't harbour any hopes of reuniting with the pacey orange animal dude at this year's event.
Return of the Postal (Postal 3?)
In 2004, New Zealand banned Postal 2 due to "gross, abhorrent content". That was because the game was everything your parents taught you not to be (included urination, high impact violence, graphic vomiting, animal cruelty, homophobia, racial/ethnic stereotyping, and more). However, when the game did come around in 2003, gamers absolutely went wild since this was that "other" game (aside GTA) that allowed you to let go of all notions of right and wrong. Surely, the game's graphic content was so intense that we don't really think a new Postal will ever make its way to the industry. After all, which developing house would bear the wrath of enraged parents when their kid is dousing an NPC with kerosene and setting him or her on fire, before hacking away the person to death and decapitating the still partly living body?
A Teaser for Destiny 2
Love it or hate it, Bungie is here to stay, and so is Destiny. Sure the game was criticised a lot in its earlier days, but that hasn't stopped Bungie from reaping the maximum profit out of a game that's currently one of the most-played MMO around. While Destiny 2 is surely a strong prospect, we just don't see Bungie releasing anything about it anytime soon. As of now, the first Destiny is still hot and is set for its much-anticipated House of Wolves DLC, and the best Bungie can do at this point is releasing more new details about it at the event.
Fallout 4 Final Details Are Out
Bethesda could create a sort of history by holding its first ever press conference at E3. And if indeed the developer is present at this year's E3, it will simply because of a new Fallout game that fans have been crying out for so long. It's been some five years since New Vegas arrived and those who aren't up to date about the series would think why dig up a skeleton from its grave. Well, since Fallout 3, the franchise has looked like evolving with time, and it would be a shame if Bethesda couldn't capitalize on the growing factor. There have been rumours that Bethesda is preparing a 20 minute demo for the game at the event, and we hope the demo is ready in time for the event.