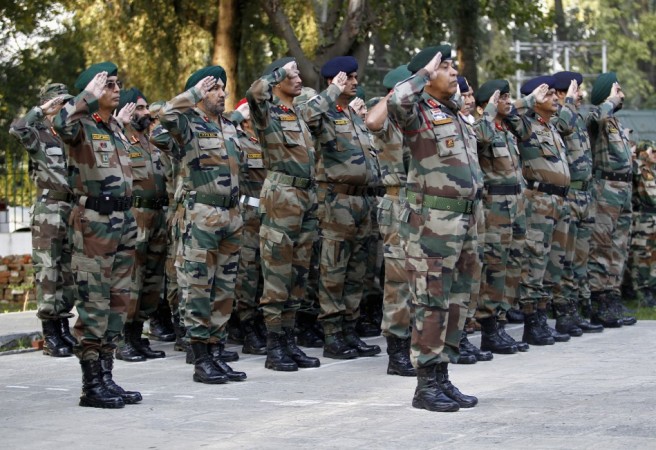 Six people were injured in a stampede that broke out in Gwalior when thousands of candidates at an Army recruitment rally went on a rampage following alleged mismanagement by authorities.
Almost 20,000 candidates had assembled at the Indian Army Soldiers Recruitment Rally that began on Tuesday at the Vyapar Mela Ground in Gwalior. The event was called off on Wednesday due to a ruckus at the venue.
At 7.30 am on Wednesday, several candidates got into a ruckus to get in first for the qualifying round in the recruitment process, The Times of India reported. Following the commotion, Army authorities reportedly changed the schedule, which angered the thousands of aspirants who had arrived from Bhind, Morena, Shivpuri and Gwalior.
The cancellation did not go down too well with the candidates, who reportedly created a ruckus, following which the police lathi-charged against them.
This led to a stampede and six people were left injured. Many candidates then resorted to violence, with some even torching about 7 vehicles, Press Trust of India reported.
The mob also reportedly attacked the police, the railway station and other properties, and the police had to resort to lathi-charge and tear-gas shelling to control the mob, as per reports.
"As per initial information, candidates went on rampage after a change in the schedule of rally. No casualties have been reported so far," Sarabjeet Singh, chief of the state intelligence wing told TOI.
The six injured were taken to a local hospital and later discharged.