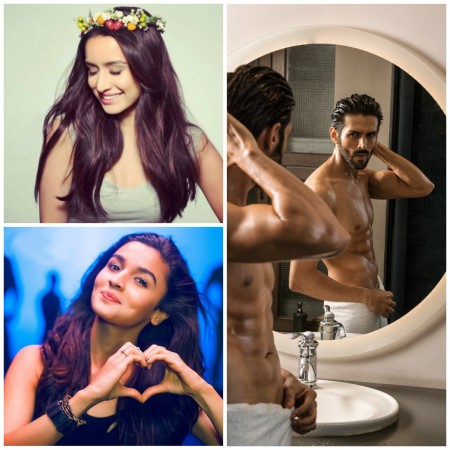 Bollywood is a dreamland for many and those who work in it land up being figures of desirability for the audiences. Actors have fans who reach thousands and millions in number. Each time an actor is hitched or is in news to be dating, social media is flooded with fan messages of heartbreaks. As endearing as love is, on Valentines Day here's a list of 6 still single Bollywood stars who would make for perfect date-worthy material
Ranbir Kapoor

While his life is no short of his constant dating news, the talented actor and coolest Kapoor in B-Town is currently and thoroughly enjoying his singlehood! The actor is focused on his career than ever before and with those looks and such talent, he truly is one of the most eligible bachelors we have in the movies.
Alia Bhatt

While much is written about her love life daily in the news, the young actress has always remained quiet about it. Her ultimate innocence and cuteness make her an irresistible choice as the sweet girl from Bollywood any guy would die to go on a date with! And how can we forget about the Udta Punjab actress immense talent? Just like a cherry on the cake.
Shraddha Kapoor
The girl next door of Bollywood, Shraddha Kapoor is the perfect blend of everything. She's pretty, has the perfect smile, is extremely charming and is a fun person if her social media is anything to go by.
Yami Gautam
Looking fresher than ever before, Yami is definitely a beauty worth taking out on a date. Yami's simple charm coupled with her glamorous avatar and exuberant on-screen persona definitely make her a girl every guy wants to date!
Kartik Aaryan

With his boyish charm and a smile that can kill, Kartik Aaryan is the true new chocolate boy who has an increasing number of fan following especially amongst young girls. The actor whose comic timing is superlative, making him every young fan's new man crush is his perfect shaped abs, making him a totally dateable material!
Aditya Roy Kapur

Aditya, started as a VJ, and today he is one of the ultimate romantic heroes on screen, Aditya's young charm still has not faded away. Much like his peers, Aditya too has a smile that could kill!