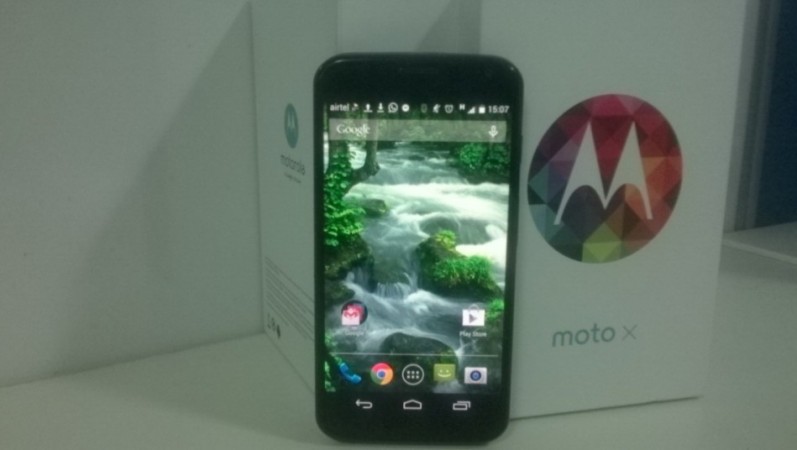 Motorola's comeback story in India is quite interesting. They started their second innings in the country with two budget Android smartphones Moto G and Moto E and tasted the overnight success. Riding on these two smartphones even the mid-budget smartphone sold like hot cakes.
Apart from featuring the latest available hardware all Moto smartphones have some hidden features that you can easily make use of. All these easy-to-do tips can surely improve your smartphone experience.
Here are the six hidden tips and tricks Motorola's Moto X has kept inside that you must take note of.
Active Notifications
Motorola has put up an active display on the second generation of Moto X, which is able to show you notifications right on the locked screen. The IR sensors are responsible to detect any sort of change of light over the display. So once you wave your hand over your phone or put out the phone from your pocket the display glows up for a second with essential notification glowing right on the display. This tip is particularly useful to see any notification while having a wet or grubby hand. You can also mute the ringtone by doing the same while having an incoming call.
Quick Notification
Motorola have also modified their UI to show more notifications on the lock screen in a handy manner. So, a single tap on the lockscreen will show you three different notifications along with the unlocking option. This feature will allow you to view different notifications. To use this feature you just need to go to settings and change the locked screen behaviour.
Trusted Devices
Moto X 2nd Generation allows you to set up different devices as trusted devices and connect them automatically without users assistance. For getting the service activated you simply need to head to settings, open security and add the device in the trusted list. Once the device is active, your smartphone will automatically pair up with the device via Bluetooth.
Activate Camera Straightway
The Moto X 2nd Generation features a simple gesture control to activate the camera. Using this feature you can switch on the camera straight from the locked screen. To do that just pick up your Moto X locked phone and twist the wrist twice and camera gets ready for clicking.
Control Focus
The Moto X camera interface features a very handy and easy-to-use feature that can drastically improve your clicked images. The feature allows you to shift the focus like any DSLR camera does and get you the image as per you requirement. To activate the feature, open the camera app, click on 'control focus and exposure'.
Improve Voice Assistance
Like Apple's SIRI Google launched a voice-controlled assistant named Google Now. Improving this even more, Moto X features a voice assistant to accomplish most of the tasks through voice commands. You can accomplish more complex tasks like surfing, type messages and more.