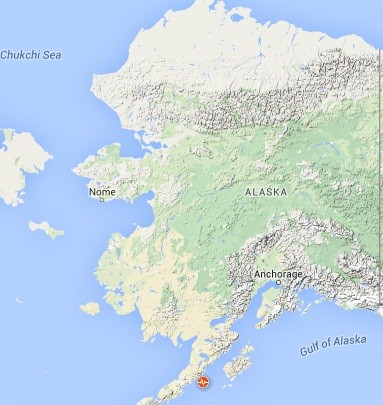 An earthquake with a magnitude of 6.8 struck off the southwest coast of Alaska on Friday, the U.S. Geological Survey reported.
The USGS said the quake's epicenter was 104 km (64 miles) south-southeast of Ugashik and 61.7 km deep.
The Pacific Tsunami Warning Center said that based on its available data, no tsunami was expected.
The USGS said the quake had a low likelihood of causing casualties and damage, and there were no immediate reports of such.