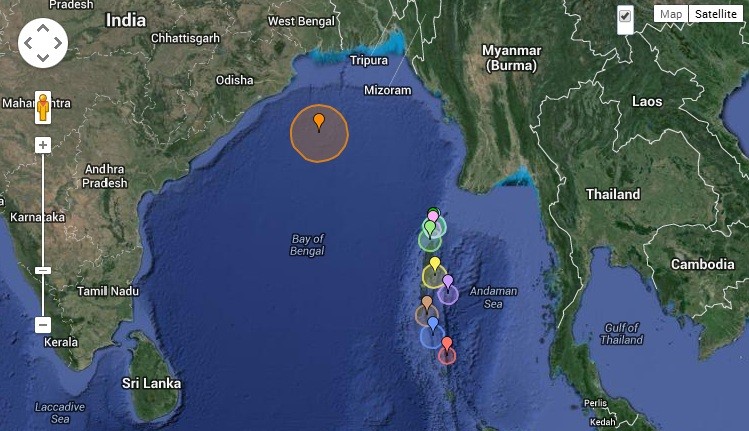 An earthquake measuring 6.0 on the Richter scale hit the Bay of Bengal on Wednesday night, the US Geological Survey reported. The epicentre was 30 kilometres below sea level, the European-Mediterranean Seismological Centre has said.
According to the Earthquake Report website, the epicentre was located 469km south of Kolkata, and 314km South East of Bhubaneswar.
Tremors were felt in far off places across India such as Delhi-NCR, Chennai, Kolkata and Odisha. Warning of Tsunami has not been issued yet.
The strong quake struck at 9:50 pm and the aftershocks lasted for 40 seconds.
Tremors were also felt in Gaya, Patna, Ranchi, Jamshedpur, Kolkata, Bhubaneshwar and Vishakhapatnam. People in Chennai have have also been affected by the earthquake.
India Today cited a Chennai report as saying tremors were felt in parts of Nungambakkam, Porur and Triplicane where people were even seen rushing out of their homes.
No casualties have been reported from any of the areas yet.
The area where the earthquake struck is not prone to such seismic activities. Itt may surprise seismologists why Wednesday's tremor struck so close to the East Coast.
More details awaited.