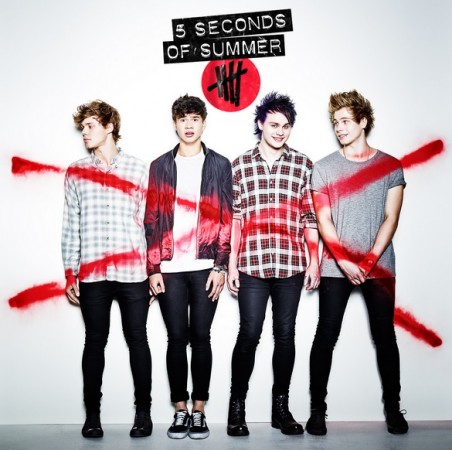 If fans of "5 Seconds of Summer" bassist Calum Hood were wondering how to impress him, then they needn't worry, as the 18-year-old recently revealed that all it takes to impress him is a good kiss.
And it is not just a peck on the cheek. Hood said that his perfect kiss would be a lip-lock that would last approximately seven seconds.
"I would say you would both normally know how long to go for," he explained to We Love Pop, according to Entertainmentwise. "I haven't timed it but I would say about seven seconds."
They also spoke about their obsession with melons, with band member Michael Clifford saying: "I don't know why we like to fool around with melons but we do. I think it's just a comic relief thing. They are funny things," he stated.
The boys will be performing at the upcoming American Music Awards, along with Fergie, Lorde and One Direction. The music awards will be broadcast live on ABC from the Nokia Theatre L.A. Live in Los Angeles on 23 November, and 5SOS has been nominated in the New Artist of the Year category.
Fans of the Australian band can next catch them performing live on "The Ellen Show" on 5 November.
Recently, the boys opened up to Seventeen magazine about their life since attaining fame, and when asked about their favourite passtime, the boys said it would be running around naked and stripping in front of one another.
5SOS frontman Luke Hemmings revealed to the magazine that he once leaked online a picture of Hood making tea butt naked. "Once when we lived in London, I went downstairs and Calum was making a cup of tea naked, so I took a photo. Calum's butt is everywhere now," he said, according to Entertainmentwise.
In August, Hood landed in hot waters when graphic video of him exposing himself was uploaded online by a fan. The video is five seconds long and it shows Hood, whose head is out of shot, peeling off his clothes.
Although he received a lot of flak for the video, Hood took responsibility for his actions and urged fans to forgive him for the indiscretion. "Least ya know what it looks like now...I'm still just a teenage kid learning from mistakes :)" he tweeted.