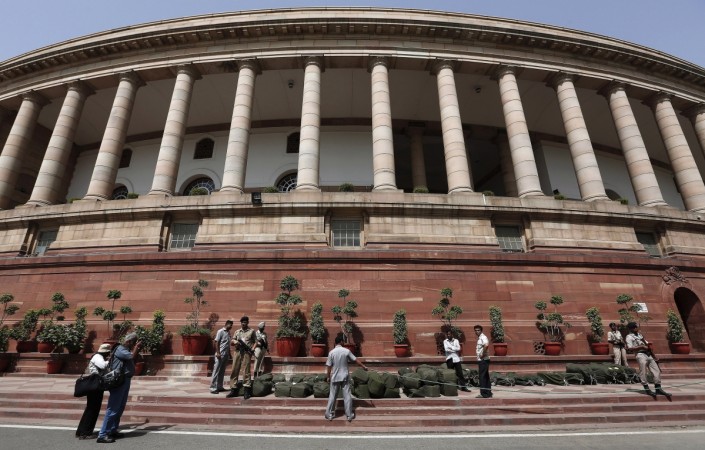 The Rajya Sabha will be adjourned on Friday after 53 MPs, who are set to retire, make their farewell speeches. The Congress party, which had the majority in Rajya Sabha, will be the greatest loser and the Bharatiya Janata Party (BJP) will make gains but fall short of majority.
As many as 16 Congress MPs and five BJP MPs are set to retire. Among the BJP MPs are Venkaiah Naidu, Piyush Goyal, Nirmala Sitaraman, YS Chowdhary and Mukhtar Abbas Naqvi.
"I wish the GST would have been passed during your tenure in Rajya Sabha. This GST will help states like UP and Bihar," Prime Minister Narendra Modi said in his speech to the retiring members on Friday, according to the Hindu. Congress leader and Deputy Leader of opposition in Rajya Sabha Anand Sharma responded by saying, "When we there (in government) we also tried to get the GST bill passed, but it didn't happen."
"A lot of work has been done by these retiring members and they have seen changes in government. This house has passed insurance bill, insolvency and bankruptcy bill and the house has always spoke in one voice in the hour of need," Sharma was quoted as saying by the Hindu.
Among the five retiring BJP MPs, everyone is set to return. Naidu is expected to return from Karnataka, Sitaraman from Andhra Pradesh, Goyal from Maharashtra and Naqvi from Uttar Pradesh, NDTV reported. Chowdhury may be re-elected from Andhra Pradesh.
Congress, which won't get any seat from Andhra Pradesh or Telangana, would have to depend on the leading party, Telangana Rashtra Samithi, for re-election of Jairam Ramesh. Other Congress senior leaders like Hanumanth Rao and JD Seelam are unlikely to re-enter the upper house.
From Maharashtra, Sushil Kumar Shinde, Gurudas Kamat and Mukul Vasnik will be contesting for one seat. One Congress MP from Uttar Pradesh will be elected.
The Samajwadi Party will gain in the upper house, while only two of six Bahujan Samaj Party members will return, according to the Times of India.