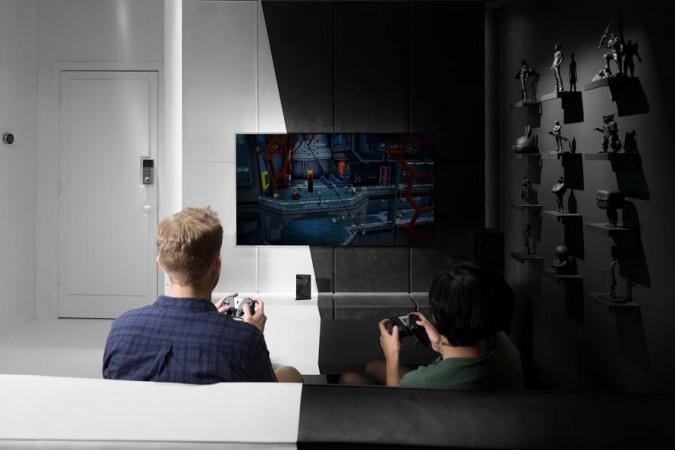 PC components and graphic units manufacturing giant Nvidia has now made available the 500GB Nvidia Shield Pro aka Shield TV Pro (2017) streamer officially for purchase. The latest variant is available for purchase at an affordable $300.
The USP of the Nvidia Shield TV Pro (2017) is its massive 500GB internal storage; which is incomparable to the 16GB storage offered by the current-gen Shield TV which was unveiled at this year's Consumer Electronics Show (CES 2017).
Another highlight of the Nvidia Shield TV Pro is its MicroSD card capability.
The unit ships with a remote and a game controller. As far as the gaming capabilities are concerned, the 2017 Nvidia Shield TV Pro will synchronise with Android TV and other such devices. New Ubisoft games will be made available for Nvidia Shield with their PC release. The native game support for the new Shield TV includes titles like The Witness, Tomb Raider and ShadowgunLegends.
As far as purchasing of the Nvidia Shield TV Pro is concerned, rumor mills are stating that loyalists can navigate to Best Buy, Amazon, the official Nvidia website and all competing retailers to buy the smart device.