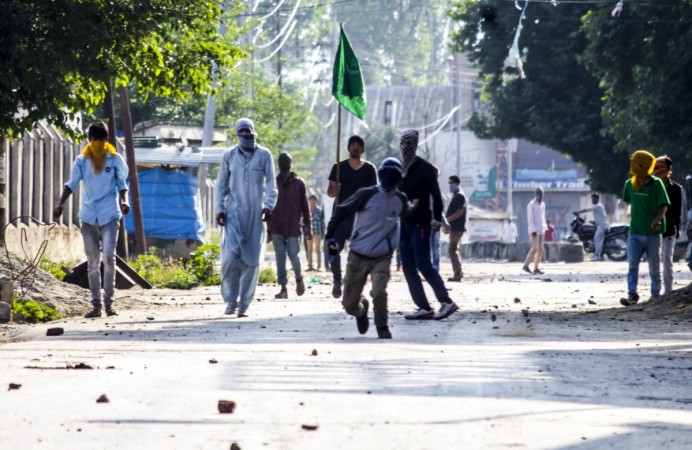 The Jammu and Kashmir Police have arrested over 500 people from different parts of the Kashmir valley to end the street protests that have been going on for the last 27 days. The crackdown on "stone pelters" is going to continue, according to an official statement of the J&K Police.
"In its continuous drive against hooligans and miscreants, 349 accused persons have been arrested in the Valley," a police spokesman told the Press Trust of India. He added that 122 persons have been detained under "prohibitory provisions of law."
Meanwhile protests were reported from various areas of South Kashmir and Srinagar on Thursday.
A Kashmiri youth working with a telecom company in Bhilai, Chhattisgarh was arrested today by the State Police for liking and forwarding an 'anti-national' post on Facebook.
He was charged with sedition under Section 124 A of the Indian Penal Code, the Indian Express reported.
Following protests in some areas of the Jammu region, the internet services have been suspended by the state authorities in Jammu.
Nearly 52 people have been killed and more than 3,000 injured in the clashes between protestors and the security forces after Hizbul Mujahideen Commander, Burhan Wani was killed in an encounter in South Kashmir on July 8.
The tension in the valley is mounting even as the Chief Minister, Mehbooba Mufti-led government in the State has appealed for calm.
The government employees have been ordered to report to work, but the attendance continues to remain thin.