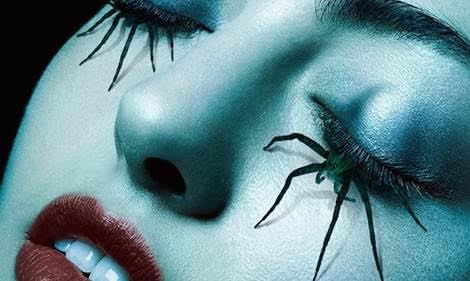 The current crop of horror and supernatural-themed shows on television such as "American Horror Story" and "Bates Motel" have not only enthralled audience, but have managed to make us lose a good night's sleep as well. Besides the scary content, the promotional materials of these shows such as trailers, photos and posters are equally chilling.
Here, we have listed out five television shows whose posters have managed to give us the creeps.
American Horror Story: The theme for Season 6 of the supernatural anthology series is still a mystery. Besides releasing a number of trailers with varying themes, Ryan Murphy and team have released a number of posters as well to keep the viewers guessing about the theme. Here are a few of the posters that have confused fans.
Season 6 of "American Horror Story" will return to FX on Sept 14. In India it will be aired on Star World Premiere .
The Strain: Season 3 of the vampire drama has already premiered in the U.S. In India, it will air on Star World Premiere on Sept. 3. The series comes from trilogy of novels written by Guillermo del Toro and Chuck Hogan.
Bates Motel: The show is loose prequel to Psycho and it follows the travails of Norman Bates. "Bates Motel" will be entering season 5, and will be the last for the series.
Salem Witch War: The series deals with the macabre events during the Salem Witch Trials and predictably the poster is creepy. Season 3 of the show will premiere around Halloween.
IZombie: This drama is a refreshing take on Zombies, and it portrays the everyday struggle of a zombie who struggles to maintain her humanity. The show follows the life of a medical resident named Liv, a zombie, who takes up a job at a morgue to satisfy her craving for fresh human brains.