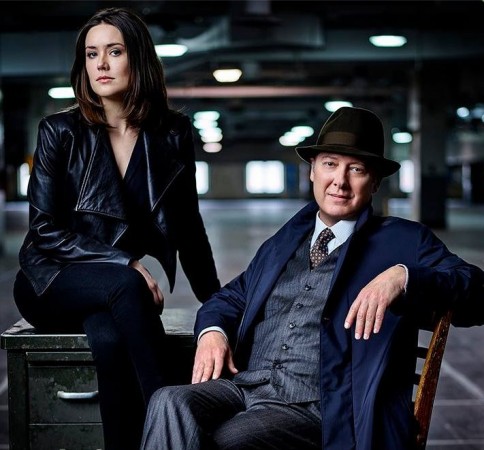 Soundtracks have been used to enhance a motion picture's viewing experience for a long time now. Since the early 2000s, TV show creators started using songs by mainstream artistes as well as indie artistes in their respective shows. This led to successful creation of shows like "The OC," "Gossip Girl," "Dawson's Creek" and "Dexter," which were as known for their stories as for their soundtracks.
In the present age, with as many artistes there as the stars, TV producers and directors are spoilt for choices. There are many ongoing shows which have a quality set of songs used as their soundtracks. In this article we take a look at five of them.
The Blacklist
When you get to hear songs by the likes of The Rolling Stones, UNKLE, Nina Simone, Dolly Parton and Donna Summer, you know that you have to keep watching the show. "The Blacklist" is one show which has some of the most unconventional soundtracks in TV.
Listen to a few here.
Lucifer
"Lucifer" has the devil himself having fun and solving crimes in Los Angeles. So the soundtrack should suit the devil himself, shouldn't it? Well, it does. Consisting of songs by Beck, The Black Keys, Led Zeppelin, The Police, and many more, the soundtrack for the show is both haunting as well as upbeat and corresponds with the two sides of the devil himself.
Have a taste of the soundtrack here.
The Originals
"The Originals" has quite a new age approach when it comes to soundtracks. Songs by artistes like Lana Del Rey, The Neighbourhood, Tame Impala and M83 are a regular in this show. Even the episode names are based on some of the most popular song titles of all time.
Check out soundtracks from season 1 here.
The 100
Another show which incorporates songs by new age artistes is "The 100." Imagine Dragons, Ben Howard, Of Monsters and Men; you name it, they have it.
Listen to the official soundtrack here.
The Flash
Curated by American composer Blake Neely, the soundtrack of "The Flash" has two parts. The first is the original score by Neely and the second in which he used songs by artistes like Ingrid Michaelson, Lady Gaga, Billy Holiday and Peter Gabriel.
Give a listen to the season 1 soundtrack here.