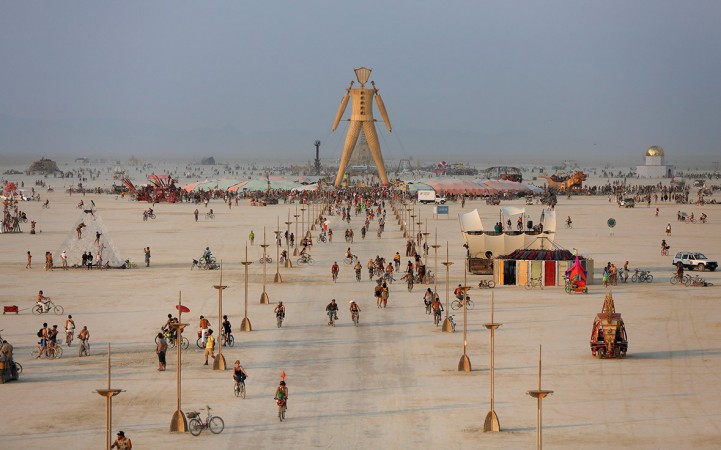 August is an interesting and fun-filled month in a number of countries due to the various events that fall in this month. Festivals of August 2016 range from religious to artistic and we have compiled a list of the best of them below:
USA: Burning Man
This year's Burning Man will take place from Aug. 25 to Sept. 5 in the Black Rock Desert, Nevada. The festival has its origin in a San Francisco beach back in 1986 when Larry Harvey and his friend Jerry James burned an improvised wooden figure on Baker beach on the Summer Solstice.
Ireland: Puck Fair
Puck Fair is one of Ireland's oldest fairs and will be held from Aug. 10 to 12. It takes place in Killorglin, County Kerry. The fair officially begins after a group of people go up into the mountains to catch a wild goat. They bring the goat back to the town and a young school girl will crown the goat "King Puck". More than 100,000 visitors are expected to attend the fair this year as well.
Japan: Summer Sonic
Summer Sonic will be held on Aug. 15 and 16 and it is a music festival that is held in the metropolises of Tokyo and Osaka. In the previous years, the attractions included a silent disco and a section dedicated to children.
Nepal: Gai Jatra
Gai Jatra or the cow festival celebrates the dead where every family that has had a death takes part in the procession leading a cow. It is a colourful festival that is held every year in Kathmandu. This year, the festival will be held on Aug. 30.
Spain: La Tomatina
Every year, the town of Bunol in Valencia holds one of the most popular food festivals titled La Tomatina in the last Wednesday of August. The fight usually lasts for about an hour, at the end of which the town square will be covered in tomato paste. It welcomes almost 20,000 visitors to the event that began in 1945. However, there is no concrete theory on how the festival began.