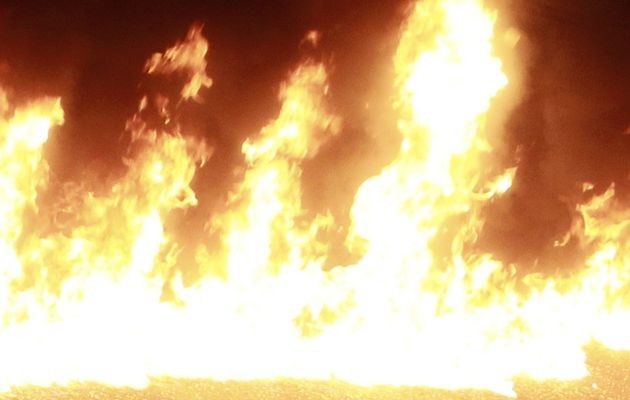 A major fire broke out in a slum in Delhi's Bawana area on Friday afternoon.
The fire started around 2:15pm in the slum which houses over 1500 families.
As many as 20 fire tenders rushed to the spot to douse the blaze. Several huts were gutted down.
Reports said that five persons have been critically injured in the inferno.
India Today reported that the injured have been rushed to Maharshi Valmiki Hospital.
Angry locals are said to have targeted the fire tenders over the delay in reaching the spot.
Initial reports are hinting at an LPG burst since locals reported a loud sound just before the fire. The exact cause has not been verified yet.
Bawana, situated near Dr Shyama Prasad Mukherjee Industrial Park, is one of the well planned industrial areas in India.