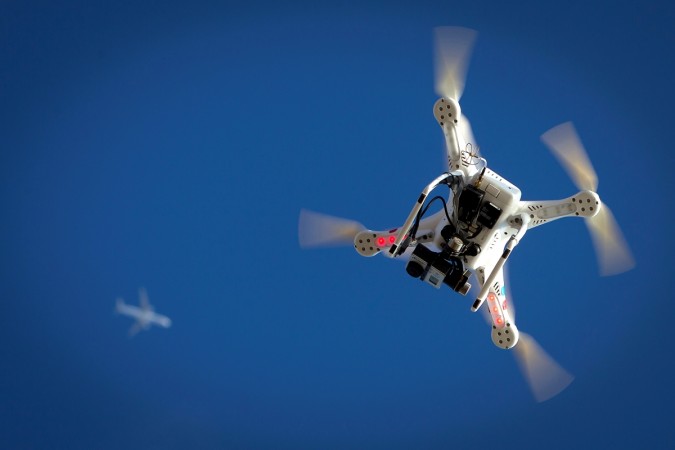 In a shocking incident, the pilot of an Airbus A321 passenger jet that was set to make a landing at Heathrow Airport in London spotted a drone five feet away from the aircraft. The aircraft was flying at 1,700 feet over Kew, West London, when the jet's first officer spotted the drone out of his window.
When the crew spotted the drone, they believed it was way too close to the jet and was bound to collide with the flight's tail. However, the flight landed safely on Runway 27 at Heathrow Airport, and engineers found no evidence of a collision with the drone.
The near-accident is said to have happened on October 25, 2017, but came to light only after ITV News reported it on Saturday, January 27.
The flight crew notified the UK Airprox Board, which reports all near-misses of aviation-related incidents, about the event. The board, after investigating into the matter, found that the drone was endangering the aircraft at that location and altitude.
"The board considered that the pilot's estimate of separation, allied to his overall account of the incident and his inability to avoid the drone, portrayed a situation where providence had played a major part in the incident and/or a definite risk of the collision had existed." Daily Mail quoted the the board as saying.
The board, however, did not reveal details of the commercial flight that was deemed to be in danger.
The government of UK, meanwhile, has been considering a draft "Drone Bill" that ensures drone users are aware of safety measures and are registered with the government authorities.
As per reports, it is also suggested that the upcoming bill proposes a ban on drones from being flown anywhere near the airport or above 400 feet.