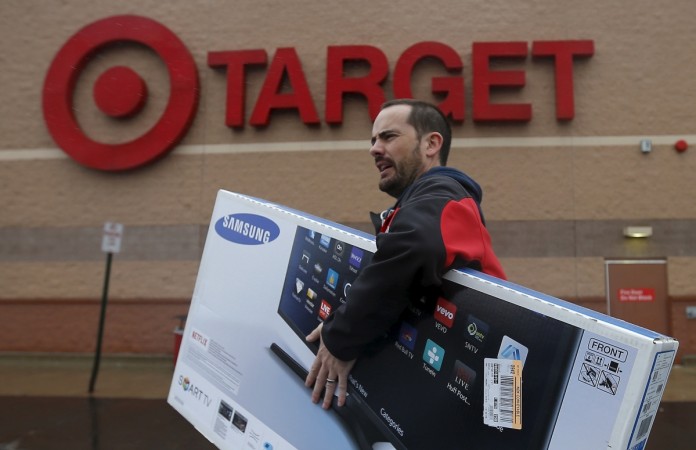 It is that time of year again when all eyes are set on the skies to watch the beautiful fireworks as America celebrates its national Independence Day. There will be friendly gatherings, family reunions, parades, barbecue parties, carnivals and fairs, vacation planning and a lot of fun. While the Fourth of July celebrations reach new heights on this day, it is also a great time for shopping.
When merchants join the celebrations of the U.S. Independence Day, consumers end up making great savings on their wish-list. According to Fortune magazine, shoppers can save as much as 97 percent on this day and an average of $370.75 is likely to be spent by American households this Fourth of July. There are discounts everywhere, from Macy's, Sears, Target, JCPenny and Wal-Mart to Best Buy, Groupon and Amazon stores.
Listed below are some of the stores that are offering attractive deals and discounts on a wide range of products, including furniture, electronics, household things and more, as a part of the 4th of July celebrations.
Macy's
Macy's is one of the most popular go-to places for holiday sales and never have they been disappointing. The Macy's Fourth of July sale is going to be extraordinary as savings are offered on a wide range of collection.
Shoppers can get extra 20 percent off on apparel, accessories and swimwear, an extra 15 percent off on home goods, 45 percent off on small kitchen appliances, 50 percent off on women's dresses, up to 65 percent off on handbags and also get free shipping on orders above $50.
Best Buy
Best Buy is also participating in the annual Fourth of July sale with attractive discounts on products. Best Buy's sale is expected to run through June 13, giving ample time for shoppers to grab their favourites at discounted prices.
During the sale, shoppers are being offered up to 45 percent off on select refrigerators, up to 40 percent off on washers and dryers, 15-40 percent off on cooking appliances, 15 percent off on air conditioners, and up to 35 percent off on cooktops, wall ovens and dishwashers.
Target
Target has a unique sale strategy. The retailer's offers are already live and run through Independence Day. Dubbed as Deal Days of Summer, Target offers a new coupon for summer gear and goodies every day until July 4. Target started distributing its discount coupons starting June 26.
All the deals, including the current ones, are updated on Target's coupon website. So look for today's coupon and avail the offer at Target. Starting July 2 until July 4, shoppers get free $10 gift card for spending $50 on food and beverages.
JCPenny
JCPenny is also getting generous this Independence Day. Holiday shoppers can take advantage of the steep discounts on apparels, jewellery, cookware and more. The Fourth of July sale runs through July 5 at JCPenny.
Shoppers get extra 20 percent off on apparel, shoes, accessories and fine jewellery, up to 50 percent off on bath, bedding, cookware and small appliances and finally a massive 50-70 percent off on clearance items. Customers also get $10 off on spending $25 or more on apparel, shoes, accessories, fine jewellery and more.
Kohl's
If you have been planning to change your furniture, Kohl's is offering some great discounts on mattresses and furniture. The Fourth of July sale runs through July 13 at Kohl's Corp. The retailer is offering up to 60 percent off on patio furniture and décor and 20-50 percent off on mattresses and rugs.