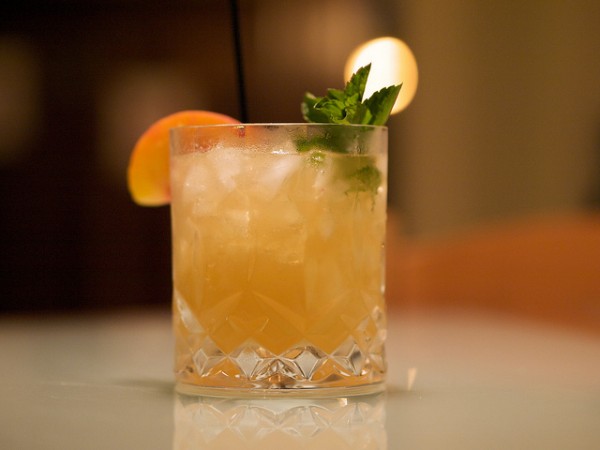 Americans across the United States are gearing up to celebrate the country's independence from Great Britain on Monday, July 4. On this day people gather with their loved ones to watch fireworks, host barbecue parties and sip some of the best cocktails and drinks.
If you are hosting a Fourth of July party at home and need some quick drink fixes to keep the mood going, here are some quick tips. It is time to raise a toast in the U.S., and take a note of these five easy cocktails recipes that can fit well with your barbecue party to celebrate America's birthday. You can be the bartender and impress guests with these simple recipes.
Red, White and Blue Sangria
In a giant pitcher, combine 2 cups of blueberries, 1 cup of raspberries, and 1 cup of diced strawberries. Add 1 bottle white wine, 1 cup grape juice, ½ cup berry-flavoured Vodka, ½ cup fresh lemon juice and refrigerate for 2 hours. Serve them chilled and treat your taste buds.
Spiked Sweet Jell-O-Shots
Boil 1 cup water and dissolve a pack of red Jell-O in it. Add 1 cup vodka or any other alcoholic drink of your choice. Fill up shot glasses and let it set for 2 hours in a refrigerator.
Red Rum Punch
In a cocktail shaker, add ice and combine it with 1 part of Bacardi Raspberry, 1-½ parts of Bacardi Limon, 1-½ parts of Bacardi Superior. To this, add 1 part grenadine and 1 part cranberry juice. Shake and strain into a serving glass with extra ice.
Razzle Dazzle
Mix mint, blueberries, lime and cranberry juices with vodka and strain it over ice. It is an instant fix for your urgent drink servings that goes well with barbecued dishes.
Always Sparkling
In a shaker filled with ice, add a part of cognac brandy along with ¾ lemon juice, ¾ sweetened strawberry puree, and a few drops of rose water. Strain the mixture and add ice to it. Top up the drink with Ruffino Sparkling Rosé.