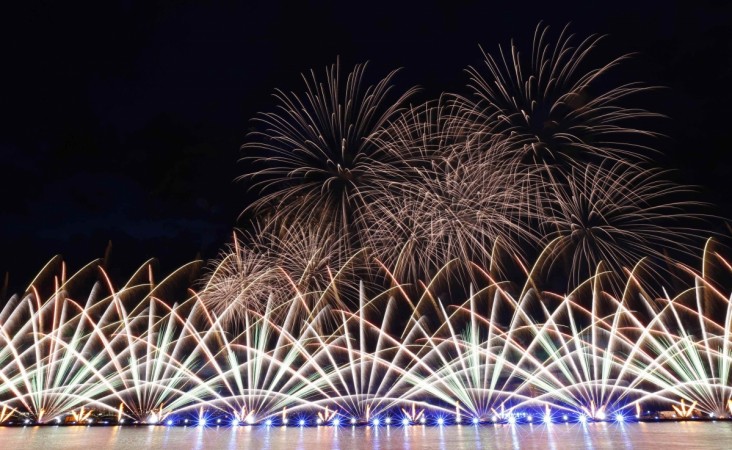 Fourth of July - the day to celebrate the America's Independence from Britain - has arrived.
While the day is an occasion to reminisce every good thing the land has achieved and has done for American citizens, it is also a time to pay tributes and respects for the ones have died for the country.
American Independence Day, more than anything else, is known across the world as a spectacular day associated with exciting things such as barbeques, fireworks, picnic, concerts, music and so forth - all in the name of this country's freedom.
While it might be exciting to experience the glitz and glamour of the celebrations of the Independence Day, here are a few words from great thinkers which we should share with our friends or on social media, in order to show our respect and patriotism towards the country:
"May the sun in this course visit no land more free, more happy, more lovely, than this our own country!" – Daniel Webster
"Those who won our independence believed liberty to be the secret of happiness and courage to be the secret of liberty." – Louise D. Brandeis
"This nation will remain the land of the free only so long as it is the home of the brave." – Elmer Davis
"It is easy to take liberty for granted when you have never had it taken from you." – M. Grundler
"Ask not what your country can do for you. Ask what you can do for your country." – John Fitzgerald Kennedy
"Where liberty dwells, there is my country." – Benjamin Franklin
"In the truest sense, freedom cannot be bestowed; it must be achieved." – Franklin D. Roosevelt
"A statistician made a few calculations and discovered that since the birth of our nation more lives had been lost in celebrating independence than in winning it." – Curtis Billings
"Freedom's natal day is here. Fire the guns and shout for freedom, See the flag about unfurled! Hail the stars and stripes forever, Dearest flag in all the world." – Dlorence A. Jones.
"For what avail the plough or sail, or land or life, if freedom fail?" – Ralph Waldo Emerson
"America is much more than a geographical fact. It is a political and moral fact – the first community in which men set out in principle to institutionalize freedom, responsible government, and human equality." – Adlai Stevenson
"If our country is worth dying for in time of war, let us resolve that it is truly worth living for in time of peace." – Hamilton Fish
"I prefer liberty with danger to peace with slavery." – Unknown
"It is the love of country that has lighted and that keeps glowing the holy fire of patriotism." – J. Horace McFarland
"The winds that blow through the wide sky in these mounts, the winds that sweep from Canada to Mexico, from the Pacific to the Atlantic – have always blown on free men." – Frnaklin D. Roosevelt