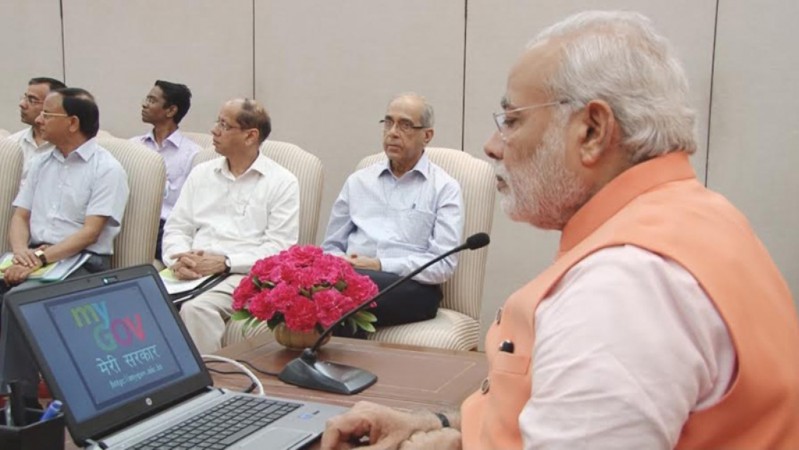 Prime Minister Narendra Modi is to lay foundation to a ₹4,000 crore multi-product Special Economic Zone (SEZ) at Jawaharlal Nehru Port Trust (JNPT) at Sheva, Navi Mumbai, in the Mumbai suburbs on 16 August.
The SEZ project is to be completed in three years and is to be developed in 277 hectares through JNPT-Special Purpose Vehicle (SPV) under the Engineering, Procurement & Construction (EPC) mode, the government said on Sunday.
The industrial infrastructure project is to be established by both public and private investment. This is being planned as a Self-Sustainable Integrated Development Project, with a potential of over 1.5 lakh direct and indirect jobs.
With a focus on the upcoming sectors of India, the SEZ will develop Free Trade Warehousing Zone, Engineering Goods Sector, Electronics and Hardware Sectors, Non-Conventional Energy Sector, Multi Services (IT and Healthcare) Sectors and Apparel and Textiles Sectors.
Modi, who is to arrive in Mumbai on a day's visit on Saturday, is also scheduled to lay the foundation of a Port Connectivity Highway Project at the JNPT. The PM is also to allot land to the JNPT Project Affected Persons (PAPs) under the 12.5 percent scheme of Maharashtra government, implemented by the City and Industrial Development Corporation (CIDCO) of Maharashtra.
Due to the rapid development in Navi Mumbai area, on account of development of JN Port, JNPT-SEZ, and the proposed International Airport, it was felt necessary to augment the carrying capacity of the existing road network to 6/8 lane configuration.
In the process of lane upgradation, providing improved facilities such as flyovers, rail over bridges and interchanges is imperative for the uninterrupted flow of traffic plying on the road network, connecting the Port and the National Highways.
Accordingly, it is now proposed to develop the road network to 6/8 lane configuration with service roads. The NH-4B, Amra Marg and SH-54 were earlier developed to a four-lane facility by the National Highways Authority of India (NHAI).
Allotment of land under 12.5 percent scheme to Project Affected Persons (PAPs) of JNPT has also been a long pending issue. Resolution of the dispute was essential for smooth operation and future development of JNPT.
Maharashtra Governor K Sankaranarayanan, Chief Minister Prithviraj Chauhan, Union Minister of Heavy Industries and Public Enterprises Anant Geete and others are also to grace the Saturday's function.