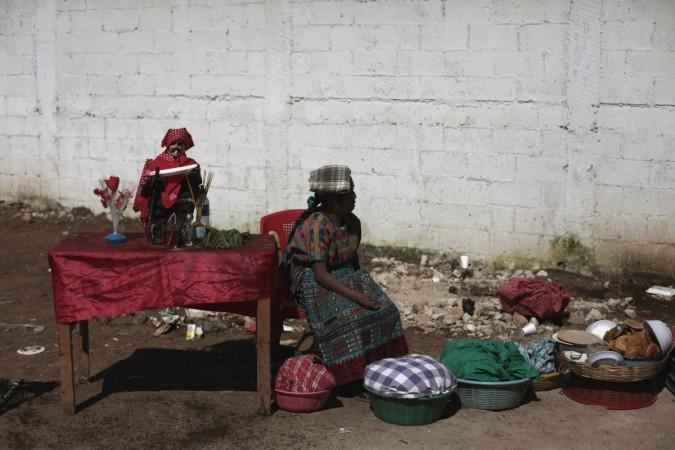 A 40-year-old widow has been beaten to death in Ajmer by relatives who had accused her of being a witch.
Kanya Devi Raigar has been tortured and made to eat faeces before she succumbed to her injuries, said Ajmer superintendent of police, Rajendra Singh.
A case has been registered against four people- Pinky Raigar, Sonia Raigar, Mahaveer Raigar and Chandra Prakash Raigar under relevant sections of IPC including murder and also provisions of Rajasthan Prevention of Witch-hunting Act, 2015.
The incident happened on August 3 in Kekri, a block located 135 km from the state capital, the police said, according to NDTV.
Reports said the woman's husband had died about a month ago and she had been living with her son and daughter.
Dozens of men and women reportedly dragged the victim out of her room, stripped her in public, poked hot iron rods on her eyes and beat her to death. The whole colony witnessed the incident but no one dared to speak, according to Times of India.
The body of the woman was cremated and post mortem could not be conducted, the police said.
The community panchayat called an urgent meeting and asked the family members to donate grains and other goods and asked the accused to take a dip in Pushkar pond to 'wash off their sins'.
The children of the victim were threatened to keep mum but later the brother of the deceased and her son went to the police demanding action against the accused.
SHO at the Kekri Police Station Hari Ram Kumawat told NDTV that despite him receiving the complaint on August 10, an FIR could not be filed as the complainant was not a close relative of the deceased.
In a similar incident, reported on August 3, a 65-year-old Dalit woman was allegedly lynched by a group of upper caste men in Agra after they mistook her for a witch. The accused had thought she was one of the hair-raiding spirits.