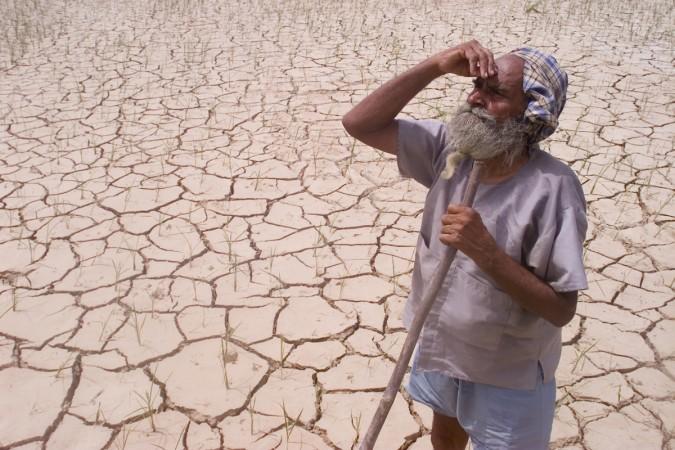 India saw a 40 percent increase in cases of farmers' suicides between 2014 and 2015, with Karnataka showing the sharpest spike from 321 cases in 2014 to over 1,300 in 2015.
A total of 5,650 farmer suicides were reported in 2014. The number rose to more than 8,000 in 2015, the Indian Express reported citing government sources. The highest number of farmer suicides was reported in Maharashtra, with an 18 percent jump from 2,568 in 2014 to 3,030 in 2015. Telangana was the second worst affected state, with 898 farmers committing suicide in 2014 and the number going up to 1,350 in 2015. Karnataka figured after Telangana.
Chhattisgarh and Madhya Pradesh witnessed over 100 farmer suicides in 2015. Bihar, Jharkhand, West Bengal and states in the Northeast did not report any farmer suicides.
India was hit by two severe droughts in 2014 and 2015, with central India being the worst affected by the crisis. Farmers failed to recover from the previous drought because of insufficient rain in 2015.
Maharashtra's Marathwada region was the worst affected as it faced drought in both years. The area has already recorded over 400 farmer suicides during the first four months of 2016. According to the IE report, farmer suicides in eight districts of Marathwada stood at 1,130 in 2015.
One of the reasons for the deaths is the dependence of farmers in Marathwada on water-guzzling cash crops because of which the government has asked them to switch to food crops.
Meanwhile, the Karnataka government declared the state drought-hit in 2015 after 140 of the 176 taluks faced water crisis. Other reasons that made Karnataka witness the sharpest jump in the number of farmer suicides include mounting debts and increased compensation to the next of kin of farmers who commit suicide, sources told the daily.