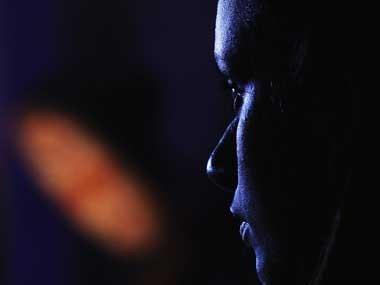 The four-year girl who was brutally raped in Seoni, Madhya Pradesh, on Wednesday was airlifted to Nagpur after her condition began to detoriate rapidly.
Giving into mass pressure from angry villagers who staged protests against the government for its inaction, the Shivraj Singh Chouhan government sent for a helicopter. The minor was airlifted to a better facility in Nagpur.
"After taking the consent of Chief Minister Shivraj Singh Chouhan, we are shifting the victim from Jabalpur to Nagpur tonight by air ambulance as she continues to be in serious condition," Nanabhai Mahod, Minister of State for School Education and in-charge of Seoni districtto, told PTI.
The CM has also granted a sum of ₹2 lakh to the victim from CM's relief fund.
Firoz Khan, a 35-year-old welder from Jhabua Power Plant, raped the minor on 17 April after luring her with chocolates and biscuits. The girl's family found her in a bleeding state in a farm and shifted her to the Government Medical College in Jabalpur with much difficulty.
The heinous crime came to light at a time when mass protests are being held in the capital in the wake of the brutal rape and torture of a five-year girl on 17 April. The seriously injured minor is presently receiving treatment at All India Institute Of Medical Sciences (AIIMS).
The five-year old from Gandhi Nagar Delhi subject to inhuman torment and rape was confined to a small room without food and water for 40 hours.
In a recent development in the case, the accused, Manoj Kumar, has confessed to the crime and said another accomplice, Pradip Kumar, was involved in the gruesome act.
Congress chief Sonia Gandhi, after visiting the five-year-old girl and her family in AIIMS, asserted that it was the time for "action and not words".
Gandhi had previously stated the same sentiment when mass protests shook the nation after gang-rape of the 23-year-old medical intern in Delhi last year.