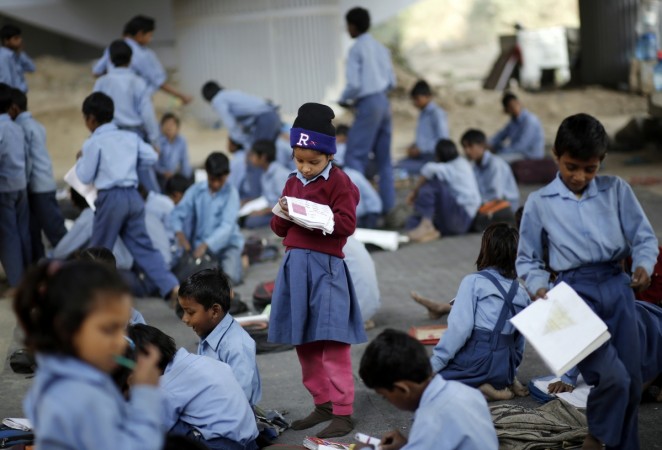 A four-year-old child prodigy from Lucknow, Uttar Pradesh, has been given admission in standard 9 after she received consent from the UP educational department.
The girl, Ananya Sharma, who was born on Dec. 1, 2011, has this talent running in her family, wherein Ananya's sister Sushma cleared her class 10 examination in 2007, when she was just over 7-years-old. Ananya is all set to break her sister's record if she clears the Class 9 examination now, Times of India reported.
The child wonder, Ananya, studies in St Meera's Inter College in the same school as her sister.
"Ananya was so talented that none of us could stop her taking admission in class 9. The board permits home education only till class 8. So, now that she speaks fluent Hindi and reads class 9 books with ease, she deserves the admission," District inspector of schools Umesh Tripathi said.
Ananya's father Tej Bahadur is an assistant supervisor of sanitation at Babasaheb Bhimrao Ambedkar University, while her mother Chaya Devi cannot read or write.
Ananya's two siblings are both child prodigies. Her brother Shailendra who is the eldest has completed his BCA at the age of 14, her sister Sushma got admission for Phd in BBAU at the age of 15. Sushma was also recognized by the Limca Book of Records as the "youngest student" to clear the standard 10th examination when she was just 7-years-old.
"When Ananya was a year and nine months old, she could read Ramayana and Sundar Kaand. We never force her to study. We are a blessed family with all wonder kids, " Ananya's father Tej Bahadur told TOI.