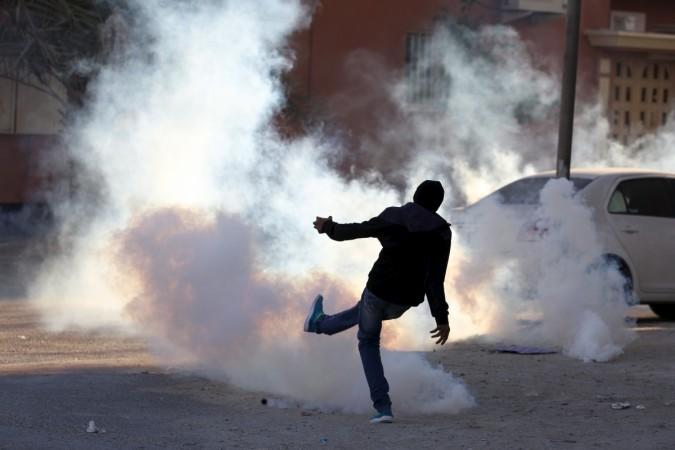 Award winning US-based journalist Anna Day and three of her crew members, who were arrested in Bahrain on Feb. 14, will be seeing a judge Tuesday, reports said.
Day and her unnamed crew members were arrested in Sitra, Bahrain, where demonstrations marking the fifth anniversary of Arab Spring protests were held.
They were "suspected of offenses including entering Bahrain illegally having submitted false information to border staff, and participating in an unlawful gathering," Reuters quoted a statement from the Bahrain government as saying.
The statement further adds that the four had entered the Islamic country saying that they were tourists, but were carrying on "media activities" when they were arrested.
Organisations working for press freedom like Reporters sans Frontiers, Committee to Protect Journalists (CPJ) and Frontline Freelance Register (FFR) have condemned the arrest and demanded that the four journalists be released immediately.
Before this, the team was filming in Egypt and Gaza, the FFR statement said.
Day is an experienced freelance journalist who has reported from the Middle East and North Africa, India, Brazil and Mexico.
"Anna and her crew are committed journalists who only want to ensure they could undertake their profession ethically and thoroughly. The allegation that they were, in any way, involved in illegal behavior or anything other than journalistic activities is impossible. Anna Day is much loved and missed and we are concerned about her well being as well as that of her three American colleagues. We hope the Bahraini authorities will release all four journalists as soon as possible so they can return home, "Anna's family was quoted as saying in the FFR statement.
The CPJ statement condemning the arrest of the four journalists also said that at least six other journalists are currently imprisoned in Bahrain. "The government has frequently equated reporting on protests and attacks on police with participating in them, " says the statement.