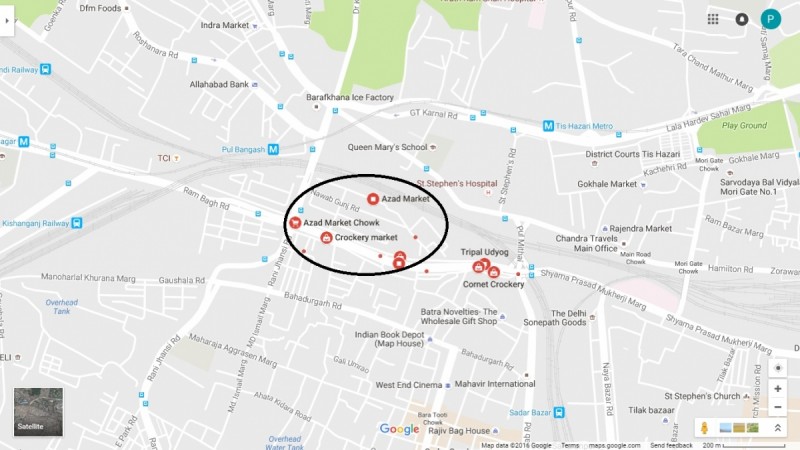 A four-storey building that collapsed in Delhi's Azad Market located near Delhi University's north campus claimed a life, while another is recuperating in the hospital.
A mother and daughter were rescued from under the debris of the fallen building. However, the mother, whose identity is unknown was declared brought dead when she was rushed to the hospital.
"There are no more people trapped under the debris, but the search operation is still on. National Disaster Response Force has been called in," Madhur Verma, DCP North was qouted saying to ANI.
Police also said that no more people are believed to be trapped under the debris, but the search operations are still underway.
Eight fire tenders had rushed to the spot to undertake emergency rescue work, according to the fire department.
A three-storey building that was 150-years-old had come crashing down on October 9, 2013 in Azad market that had resulted in the death of the owner and his son.
Though the incident highlighted the safety hazard in crowded areas like Azad market, where several old, unstable buildings defied civic guidelines, it seems civic administration did not take the necessary steps to inspect and serve notices to buildings which pose a risk to the public.
As this is a breaking story, more updates are awaited.