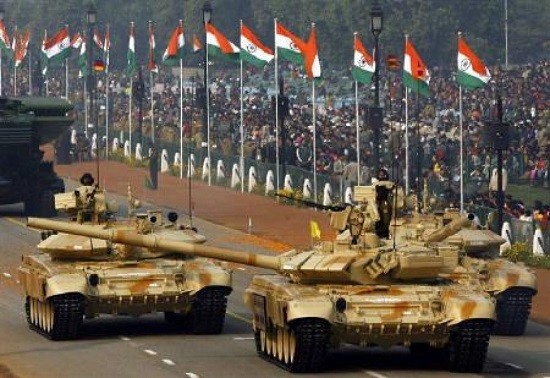 Debate on introducing a more flexible Foreign Direct Investment (FDI) in the Defence sector has been raging for a while now. While some believe that increasing the FDI limit is going to benefit the sector, others argue that it will be a hindrance.
The Commerce and Industry Ministry recently sent in a circular, calling for inter-ministerial consultations to raise FDI limit in defence sector from the current 26 percent. The ministry has proposed three caps for this pupose – 49 percent, 75 percent and 100 percent.
While the ministry plans to permit 49 percent of FDI when no technology is transferred, 75 percent FDI is likely to b permitted in case of transfer of technology, according to The Economic Times.
In the past, the move would have been bogged down by its opponents; however, this time there are chances that the proposal will at least be pondered upon.
Here are four reasons why the ruling Modi-government should bring in higher FDI
Those opposed to 100 per cent FDI raise security concerns in allowing a flexible policy in defence. But what they seem to forget is the fact that at present India procures almost all of its critical weapons system from outside.
By allowing FDI in defence, India can ensure that companies deliver what they have promised. Additionally, it can insulate itself from any sought of embargo and also curb any malpractice. The government can easily bring in necessary security clauses in the license, including the right to take over a facility if required during an operational emergency.
Considering the equipments for defense services are currently imported, it causes considerable burden on India's foreign exchange. These multi-billion deals often bring in corruption, but 100 per cent FDI can curb such practices.
Foreign defence units in India can strengthen rupee by saving the foreign exchange and over a period of time, these defence weapons can be exported out of India.
By bringing in full share FDI, the government will be able to create couple of million jobs, which in turn will add 2 per cent to India's GDP.
The FDI in defence will bring in a tough competition for India's research agency -Defence Research and Development Organisation (DRDO). Even after spending crores of rupees on R&D, the public sector under-taking's performance has been below par. By bringing FDI, the government can create a competitive atmosphere for DRDO and its agencies, which would then be pushed towards bringing in path-breaking products.