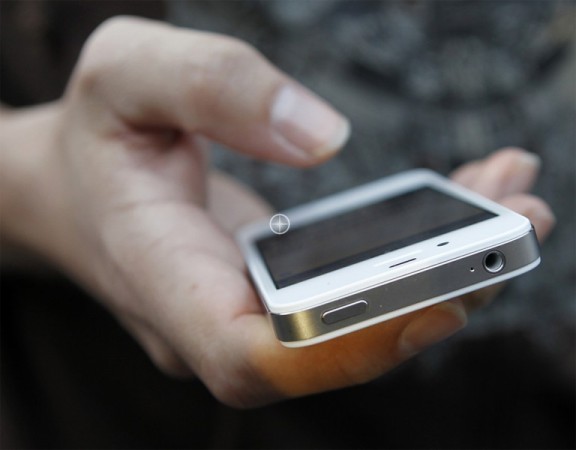 The first half of 2015 has been an eventful one for gadget lovers with some of the much-awaited high-end devices ― Samsung Galaxy S6, HTC One M9, Sony Xperia Z4 and LG G4 ― being released.
The second half of the year will be even more exciting with some of the biggest devices set to hit the stores. Four most-anticipated smartphones ― Apple iPhone 7, Samsung Galaxy Note 5, Google Nexus 2015 and Motorola Moto X 3rd Gen ― are scheduled for release in the third and fourth quarter of this year.
So, which device are you looking forward to buy when they are released? iPhone 7, Galaxy Note 5, Nexus 2015 and Moto X 3rd Gen are all expected to be good in their own rights. Some loyal fans may stick to their brand anyway, while the rest will enjoy the luxury of choosing the best phone available.
Let's have a look at four most-anticipated smartphones of 2015:
1) Apple iPhone 7: Apple Inc is expected to release its upcoming flagship smartphone in September by the time the iPhone 6 completes one-year cycle in the market. It is expected to come with sapphire crystal glass, 2GB RAM and chassis made of liquid metal, and powered by A9 chip. It is also expected to house special camera that can take high-quality pictures similar to DSLR cameras.
2) Samsung Galaxy Note 5: The Galaxy Note 4 successor is expected to arrive in September before being released to the market. According to reports, it will sport a 5.9-inch display with Ultra HD screen resolution or a 5.4-inch/5.5-inch Super AMOLED dual-edge curved display, come packed with 16GB internal storage and 4GB RAM, house a 16mp main camera with OIS feature and am 8mp front snapper and S Pen stylus.
Know Your Mobile reported that the device will be powered by a strong processor called high-density EPOP memory that "combines 3GB LPDDR3 DRAM, 32GB eMMC (embedded multi-media card) and a controller."
3) Google Nexus 2015: Dubbed as the successor of Nexus 5, the upcoming Nexus 2015 is expected to be released in October or November by the time Nexus 6 completes a year in the market. The search giant is expected to join hands with either LG or Huawei for its upcoming flagship device.
The device will sport a 5.7-inch touchscreen with 2,560x1,440 pixel resolution and will be powered by Qualcomm Snapdragon 810 processor, according to a report by DigitalTrends that cited Chinese mobile industry analyst firm Jiutang Pan's post on Weibo website.
4) Motorola Moto X 3rd Gen: Motorola's upcoming flagship device, dubbed as Moto X 3rd Generation, is expected to be launched in September this year. STJSGadgets has reported that the device will sport a 5.2-inch AMOLED display with 2K resolution (2,560x1,440 pixels), powered by a Qualcomm Snapdragon 808 SoC, run on Android 5.1.1 Lollipop, come packed with 4GB RAM and 32GB or 64GB inbuilt memory, 16mp rear camera and 5mp front snapper and a 3,280mAh battery.