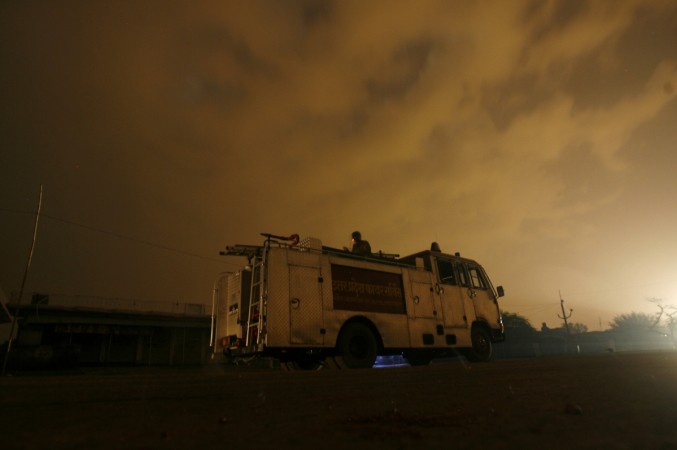 Four people were injured after a massive fire broke out at a chemical factory in Hyderabad's Jeedimetla industrial area on Friday morning. The fire reportedly broke out at that pharma unit between 6.30 am and 7 am.
Rescue operations are ongoing but the official said that the cause of the fire is unknown.
"Four persons (all workers) suffered minor burn injuries," a police official was quoted by PTI as saying.
As soon as the flames engulfed the unit, nearly six fire engines were rushed to the spot to bring the blaze under control.
Ten people were rescued from Vijaysree Chemicals, according to the NDTV report. The injured were taken to Gandhi Hospital in Hyderabad.
"We got a call at 6.50 a.m. informing us about the fire. At least 40 fire officials have been sent for the rescue operation," Harinath Reddy, a fire department official was quoted by ANI as saying.
The industrial inspector informed that nearly 20 people were present inside the factory when the fire broke out.
The Jeedimetla industrial area reportedly houses many pharmaceutical units and chemical factories, hence fire officials are said to be concerned about the fire spreading further.
"We expect that the fire will be controlled in some time, as of now five workers who were stuck inside in the chemical company have been rescued," Assistant District Fire Officer GV Prasad told ANI.