The Indian Army loses over 100 soldiers in the form of suicide and fratricide (to kill a fellow-soldier or superior) cases annually. According to data, 44 cases of suicide and one case of fratricide has also been reported in the first eight months of the year.
In a written reply to the Rajya Sabha on Tuesday, Minister of State for Defence Subhash Bhamre said that 310 soldiers, including nine officers and 19 junior commissioned officers, have committed suicide since 2014. Eighty-four soldiers committed suicide in 2014 while the numbers in 2015 and 2016 stood at 78 and 104, respectively. Eleven cases of fratricide were also reported during the period.
Measures taken by the defence authorities to reduce stress among soldiers do not seem to have yielded any result. Soldiers go through tremendous mental stress from not being able to take care of problems — property disputes, harassment, financial and marriage-related problems — that their families face back home.
Deployment in counter-insurgency operations in Jammu and Kashmir and the Northeast for long periods of time also takes a toll on the physical and mental health of the soldiers. In addition to this, low wages, denial of leave, lack of basic facilities, poor leadership and humiliation at the hands of their seniors also affect their state of mind.
However, the Defence Ministry said that several officers have been trained as counsellors while many civilian psychological counsellors have also been hired to provide "mental health services". The ministry added that it is working on improving the living and working conditions and providing accommodation for their families.
The ministry is also working on improving the quality of food and clothing, providing better travel and recreation facilities, introducing a liberal leave policy and strengthening the grievance redressal system. Yoga and meditation may also be introduced as part of the army's routine.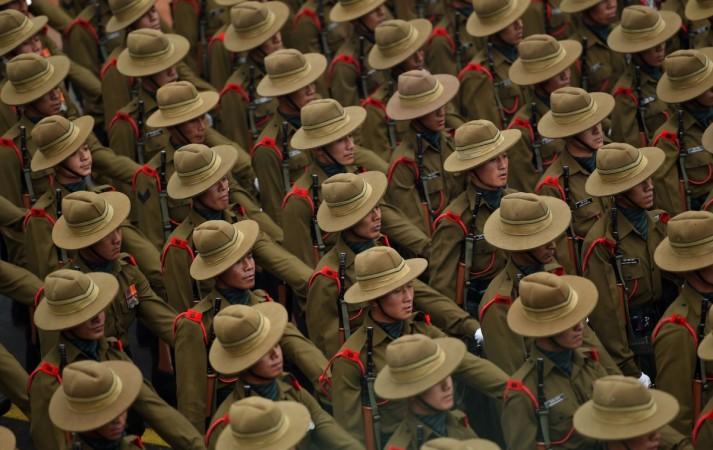 In July, an officer was allegedly shot dead by a jawan in a case of fratricide in the Uri sector of Jammu and Kashmir over being reprimanded for using a mobile phone while on duty.
Major Shikhar Thapa had pulled up the jawan for using his mobile phone while being on duty and also confiscated his phone. However, the phone was damaged while being confiscated. This angered the jawan who then got involved in an argument with Major Thapa after which he shot him using his AK-47 rifle.
In January, a BSF jawan named Tej Bahadur Yadav had also released a video complaining about the poor quality of food, deplorable living conditions and humiliation at the hands of seniors. A few days later, a CRPF jawan had posted a video alleging discrimination between facilities provided to the army and the paramilitary forces.