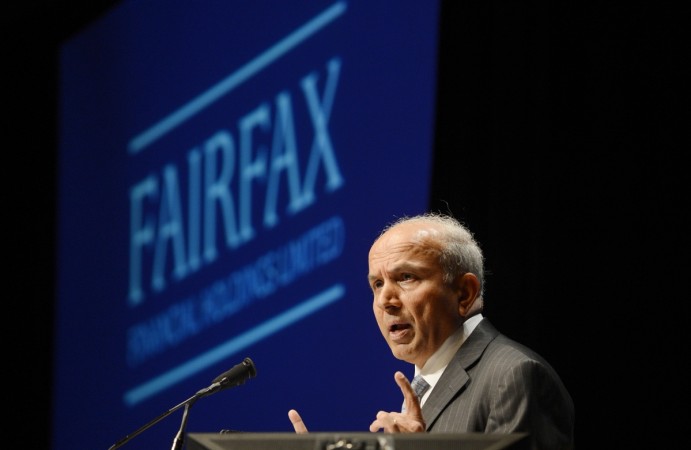 Sanmar Chemicals, India's private sector petrochemical firm, will receive Rs.1,996 crore equity investment from Fairfax India Holdings, reported Reuters. A 30 percent minority stake in the company will be offered through a combination of equity and fixed income instruments to Fairfax.
Headquartered in Chennai, Sanmar Group is a family-owned enterprise headed by N.Sundar. The $1 billion conglomerate has business concerns in engineering technologies and shipping, apart from chemicals.
Sanmar Chemicals is one of India's largest producers of polyvinyl chloride (PVC), with manufacturing establishments in India and Egypt. Expansion at its Egypt plant will see the company double its PVC production to 400,000 tonnes a year. Once completed, it has potential to exceed production capacity to over 700,000 tonnes a year, making it one of the largest PVC makers globally, said the news agency.
"Sanmar will benefit by having a financially strong shareholder with a global footprint. We look forward to the expansion of our capacities in Egypt and India creating value for all stakeholders," Sundar told Business Standard.
Sanmar also manufactures caustic soda, chloromethanes, refrigerant gases, industrial salt and speciality chemical intermediates.
Investment in Sanmar follows Fairfax's 33 percent equity buyout in Bengaluru International Airport from GVK Power and Infrastructure for Rs.2,136 crore last week. In February, Fairfax bought 45 percent stake in ADI Finechem, an Ahmedabad-based specialty chemical company, for Rs. 126 crore.
India-born Canadian billionaire Prem Watsa, whose main investment vehicle is Fairfax Financial Holdings, established Fairfax India in 2014 to purportedly capitalise on India's strong long-term growth driven by Prime Minister Narendra Modi's economic reform agenda.
Reuters quoted him from an earlier interview as saying, "The economy in Canada is about $2 trillion with only 35 million people, while India by comparison with 1.2 billion people plus has an economy the same size. It's an unbelievable opportunity."
In August 2015, Fairfax India acquired a 74 percent majority stake in India's largest nongovernmental commodity-based services company, National Collateral Management Services, for Rs. 838 crore. Later that year, the holding company acquired 22 percent stake in the financial service firm, IIFL, for Rs. 1344 crore.
Its other investments include 35 percent stake in ICICI Lombard and Rs.532 million buyout of Kuoni's travel business in India.
The Times of India reported that Fairfax's India investments in the past year touched almost Rs.6654 crore ($1 billion), across sectors like infrastructure, manufacturing, logistics and financial services.
The daily added that Hyderabad-born Watsa had also listed Fairfax India unit on the Toronto Stock Exchange for inviting investments into the country.