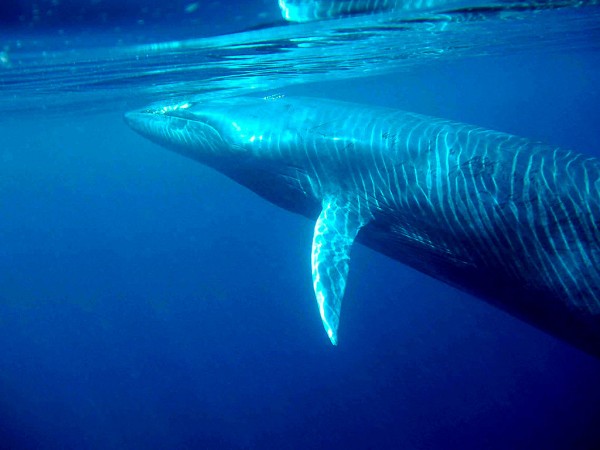 A 30-foot-long whale washed up on Juhu Beach in Mumbai on Thursday night.
The Bryde's whale, the second-largest whale found dead on a Maharashtra beach, is said to weigh at least three tonnes, and hydraulic cranes will be used to carry it to the Forest Department's conservatory in the city. It has not reached maturity.
"From initial examination, the whale seems to have died a day or two ago. It bloated and was then carried in by the tide to the beach," Assistant Conservator of Forest, Makrand Ghodke, told DNA.
"The cause of death of the whale is uncertain at the moment, but possible reasons could be anthropogenic (human influenced) due to sound pollution under water, industrial waste material pollution containing high amounts of heavy metals, plastic consumption by the whale leading to suffocation among other reasons," Animish Limaye, Mainland Projects Manager of
ReefWatch Marine Conservation, who was present at the site, told IBTimes India.
"The whale could also have suffered and died of a natural disease. I couldn't see any severe physical injury to the animal. No one can safely determine the cause of death until an autopsy is conducted," he added.
To ascertain the cause of death, tissue samples from the carcass have been taken to a forensics lab for investigation. The Forest Department, which is responsible for the carcass, is trying to preserve its skeleton.
The Bryde's whale adds to the list of marine animals washed up on Indian shores in the recent past. On 12 January, almost 100 whales and dolphins were found beached in Tuticorin, Tamil Nadu, of which 45 died. At least 36 had been rescued by locals.
In 2015, a giant blue whale washed ashore on a Maharashtra beach and died after a 10-hour attempt by locals to push it back into the water at Alibaugh.