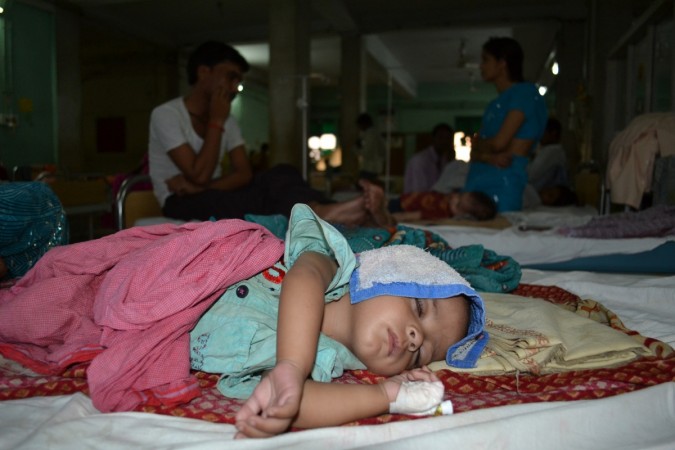 Thirty children lost their lives due to lack of oxygen supply in Gorakhpur's BRD Hospital in the last 48 hours. The children had been admitted to the hospital after contracting encephalitis.
Media reports suggest the oxygen supply in the hospital was cut off by the provider due to non-payment of money to the tune of Rs 66 lakh. The incident comes just two days after Uttar Pradesh Chief Minister Yogi Adityanath visited BRD Hospital in Gorakhpur-- his constituency-- to review its functioning.
Adityanath had said he chaired a meeting with the principal secretaries of health, medical education and other departments in connection with the disease.
"ICU facilities for affected children have been made operational in 20 districts for treatment of encephalitis. Doctors have been directed to ensure no deaths take place in the absence of treatment," the CM had said.
Local media reports suggest around 20 children died when the provider stopped oxygen supply to the hospital on Thursday night. Most of the children were suffering from encephalitis. Another 10 children died on Friday evening.
District Magistrate Rajeev Rautela told ANI. "Total 30 deaths in last 48 hours. Supply of liquid oxygen was disrupted yesterday day due to pending payment. Requested suppliers not to disrupt supply."
In 2016, around 224 children died due to encephalitis. Government records state 920 patients suffering from the disease were admitted to the hospital between January to September 2016. Out of the 920 patients, 224 children lost their lives.
There have been at least 114 deaths due to Acute Encephalitis Syndrome (AES) in Gorakhpur in 2017 alone.